5 fun ways to celebrate Valentine with your lover
As Valentine Day is fast approaching, you may be perturbed about how to celebrate this lovely day with your partner in a memorable way. Clacified is here to give you ideas on how to have a fun Valentine celebration with your partner.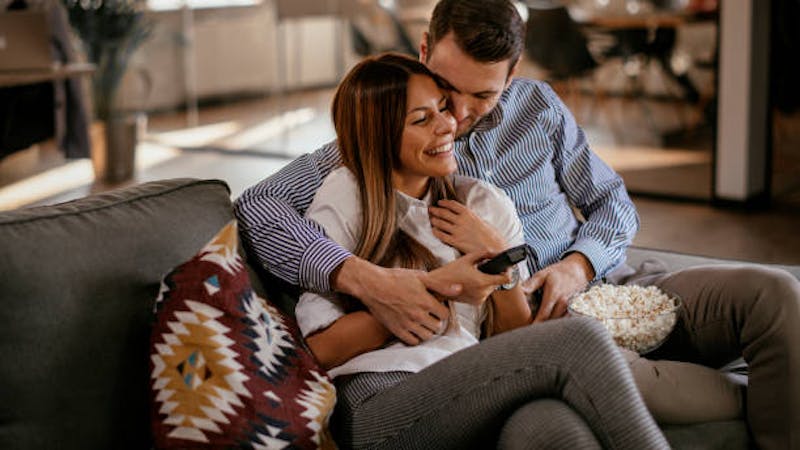 Valentine is a season of love. It is celebrated on 14th February of every year. It is a celebration in honour of St Valentine who sacrificed himself for love.
Every year, lovers look forward to 14th February as it is always a remarkable day for lovers. It is a day to tell and show your partner how much you love him in a special way.
Even though the celebration of love shouldn't be only between lovers as it is equally useful to extend it to neighbours and friends, however, it is undeniable that it is more of lovers day.
As the Valentine for this year 2021 is fast approaching, you may be perturbed about how to celebrate this lovely day with your partner in a fun and memorable way.
Clacified is here to guide and help you out. This article will list five different ways to make this year's Valentine fun and a memorable one for both you and your partner. Stay with us as we take you through this fun-filled ideas.
Candlelight dinner at home
Instead of battling the crowds in the restaurant, prepare a romantic candlelight dinner with your partner at home.
Valentine is a special day to spend with a loved one- day for couples to bond together. Instead of battling the crowds in the restaurant, prepare a romantic candle dinner with your partner at home. This is one of the fun ways to celebrate Valentine Day with your lover.
Cook a delectable homemade meal, open a bottle of wine and make it romantic by lighting the candles. Lighting is of the utmost importance when creating the perfect atmosphere. Candles are the obvious choice to set your romantic scene.
More importantly, do not forget rose petals. Rose petals are the quintessential Valentine's Day decoration. Scatter them on the dinner table, mantelpiece or pillow.
If you don't have access to fresh roses, or you don't feel like destroying the valentine's Day bouquet you received at the office (not a good look when the person who gave them to you is showing up for dinner the same night), you can make your own from coloured paper!
Visit Cinemas
Visiting Cinemas on an important day as this Valentine celebration helps lovers to bond together
It will be a fun-filled day if you and your lover should visit cinemas for the year's Valentine celebration. Just grab a popcorn, get a ticket, sit and enjoy yourself with your partner in the cinemas watching your favourite movies.
This gives a better opportunity for the couple to bond together. There are many romantic movies in cinema for lovers.
Watch a comedy show
It won't be a bad idea to attend a live comedy show and get a good laugh. Comedy shows help to elevate moods.
However, in a situation whereby one can't go out for some reasons especially now that some countries are still under lockdown due to coronavirus pandemic, you can equally stay at home to watch comedy shows on your TV with your partner.
If the daily grind is interfering with your ability to connect, watch a comedy show, says relationship expert Rori Sassoon. A study published in the journal Human Nature found that the very act of laughing together helps people open up.
In this year Valentine, you can schedule to take your lover to comedy shows for you both to have a good laugh.
Have a dance party
Mary J. Gibson, a relationship expert, advised that for a more interactive evening dancing to get your heart rate up.
The dance party may not be a type of full house dance party; it can just be both partners. You can play any song, but romantic songs are mostly advised to go with the celebration's nature.
Dancing with your partner is another perfect fun idea for Valentine's Day. To make it more fun, you guys can go ahead and compete with each other to make it more fun.
Exchange love letters
Is there anything more romantic than writing a love letter to your sweetheart? Make Valentine's Day even more special by putting in writing why your partner means so much to you.
It will be super fun and romantic if you put down all the favourites memories you had had with your partner starting on how you guys met each other, to when you shared the first kiss.
Your partner will equally appreciate you more if you include those qualities that attracted you to him. Eulogize your partner and show him how much he/she means to you this Valentine.