COVID-19: Amazing African female fashion styles
Slaying is still allowed provided you do not violate the COVID-19 precautionary rules.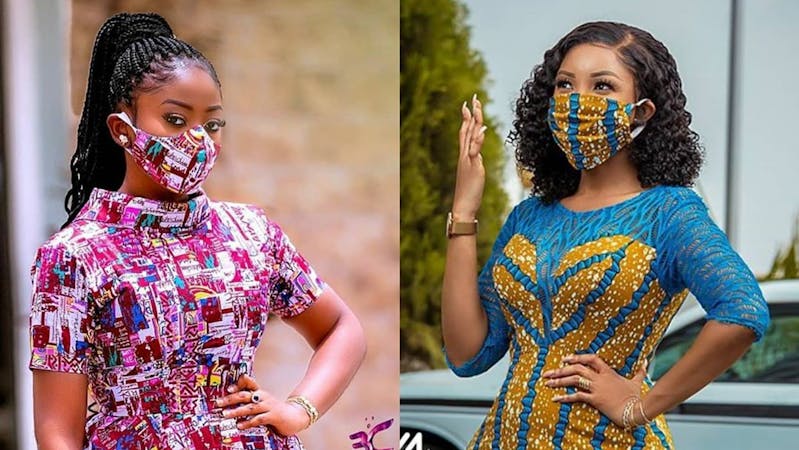 Women will still want to slay despite coronavirus ravaging the world, and that is really not bad. You can still rock different styles of outfits while still maintaining the precautionary measures of social distancing, wearing face masks etc.
Let us take a look at different amazing African female fashion styles in this time of COVID-19 pandemic.
Different traditional head ties with styled nose masks to match
Beautiful African women on different traditional outfits with rhyming nose masks
Who says you can't rock your outfit with a matching face mask?
Female traditional wear rhyming with face mask
Free-styling V-neck, off-shoulder gown with corresponding face mask
Matching jacket, head tie and face mask
off-shoulder traditional ankara flair gown rhyming with face mask
Straight-cut ankara skirt and blouse with hand bag and matching face mask
Rocking slit flair ankara with a matching face mask