Cake making: Steps on how to make various yummy cakes
Who doesn't love cakes? Obviously, almost everyone will like to have a taste of a variety of cakes. You should be excited about this as we will be teaching you here, how to make various delicious cakes for yourself and family.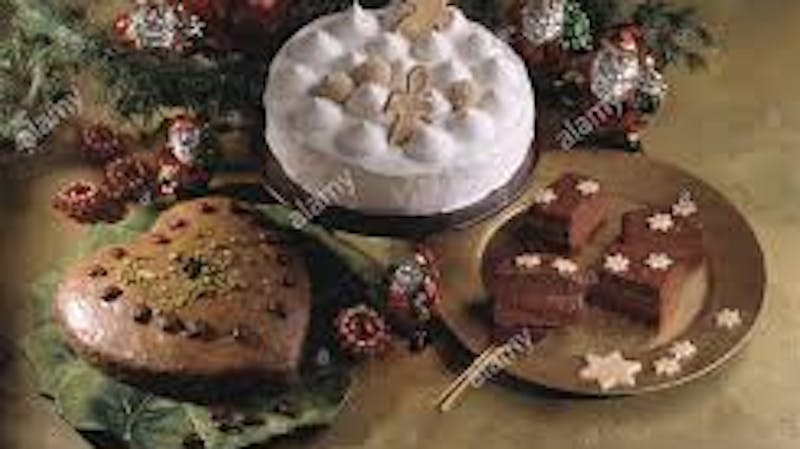 Background
Every individual will always like to try out different tasty cakes. The feeling of ever having yummy cake at your reach at any moment is out of this world. It indeed feels heavenly.
When it comes to cake baking, learning and mastering the basics is of high importance.
According to Mary Berry, an English food author and television presenter popularly associated with The Great British Bake Off, the following things should be like your own personal baking bible:
The right proportion and measurement of ingredients, Be watchful while using baking powder, consistency of butter is of the utmost importance. Make sure the butter is at room temperature.
Mix your ingredients well, allowing the mixture to get some air; avoid using eggs straight from the refrigerator; all ingredients should be at room temperature.
Butter the pan properly, use a pastry brush, insert a toothpick into the cake to see if the cake is cooked correctly and last but not least, let your cake cool properly. NDTV Food, Explore my recipes and Broma Bakery
Here, we will be teaching you how to make different tasty cakes for yourself and your family.
Flourless Chocolate Cake
Flourless chocolate cake is a dense "fallen" cake made from an aerated chocolate custard.
It is a trendy dessert among Jewish people during the holiday of Passover because they are not allowed to eat anything with flour during that holiday, so flourless chocolate become one of the few cakes that are consumable during this period.
Ingredients
With just five ingredients to work with, flourless chocolate cake is ready for your consumption. To bake your flourless chocolate cake, you need Chocolate, Egg, Sugar, Butter, Vanilla Extract.
Eggs: You need five whole eggs that are separated. Make sure they are at room temperature for the best results.
Vanilla extract: Pure vanilla extract* of good quality is going to taste the best.
Butter: Unsalted sweet cream butter is truly the best for baking. Let it come to room temperature before using it.
Chocolate: Choose your favourite chocolate.
Confectioners' sugar: Mostconfectioners' sugar* contains cornstarch which is a gluten-free ingredient. It's always best to read the label and use a certified gluten-free product if you are making this cake for someone with an intolerance.
Steps on how to make Flourless Chocolate Cake
Break the chocolate into small pieces and melt it over hot water.
In a bowl, whisk butter and sugar together. As you whisk, add the four egg yolks, one at a time.
In another bowl, whisk three egg whites until frothy.
Let the heated chocolate cool down and pour it into the butter and egg mixture.
Then add the egg white mixture and stir thoroughly.
Pour the chocolate mixture in a floured and buttered oven tray & garnish with flaky almonds.
Set the oven at 175 degrees and bake for about 10 minutes.
Serve the chocolate cake with vanilla ice cream.
Butter Cake
A butter cake is a cake in which one of the main ingredients is butter. It is considered as one of the quintessential cakes in American baking. Butter cake originated from the English pound cake.
Ingredients
200 grams of plain flour
250 grams of butter
2 tablespoon baking powder
4 eggs
60 Ml milk
1 tablespoon vanilla
1 1/2 cups sugar
1/2 tablespoon salt
Steps in making it
To make butter cake, several steps are involved:
Step 1
In a bowl, with a mixer on medium-high speed (use the paddle attachment if using a standing mixer), beat butter and sugar until fluffy and pale yellow, 4 to 5 minutes. Add eggs, then yolks, one at a time, beating well after each addition and scraping downsides of the bowl as necessary. Beat in vanilla.
Step 2
In another bowl, mix flour, baking powder, and salt—stir (or beat at low speed) about a third of the flour mixture into butter mixture. Stir in half the milk just until blended. Stir in another third of the flour mixture, then remaining milk, followed by remaining flour.
Scrape batter equally into two buttered and floured 9-inch round cake pans and spread level.
Step 3
Bake in a 350° regular or convection oven until a wooden skewer inserted in the centre comes out clean, 25 to 30 minutes. Cool on racks in pans for 10 minutes, then invert cakes onto racks and remove pans. Cool completely before serving.
Vanilla Cake
Vanilla cake is a type of cake that has a large component of vanilla flavour. Vanilla cake can be made with whatever combination of eggs and fat the baker prefers, as long as there is a large quantity of vanilla.
Ingredients
1/2 cup butter, room temperature
1/2 cup vegetable oil
1 1/2 cups sugar
4 eggs, room temperature
2 tablespoons vanilla extract
3 cups cake flour
1 teaspoon salt
2 1/2 teaspoons baking powder
1 1/3 cups buttermilk
Steps on how to prepare Vanilla cake
Preheat the oven to 325°F and grease and flour two eight or 9-inch cake pans. Set aside.
In a large mixing bowl fitted with a whisk attachment, beat the softened butter and oil together until they become homogenous, about 3 minutes. This will not work if your butter is not completely room temperature.
Slowly add the granulated sugar to the oil and butter, beating on high until the mixture is light and fluffy and turns a very pale yellow, about 3 minutes.
Add the eggs in one at a time, scraping down the bowl in between each addition. Add the vanilla extract. Beat the mixture on high for 3 minutes more to incorporate as much air as possible.
In a separate bowl, sift together the cake flour, salt, and baking powder. Mix the dry ingredients and the buttermilk in 4 batches, starting with the buttermilk and ending with the dry ingredients. It's okay if the batter still has a few lumps in it–you don't want to over mix it.
Split the batter evenly into the prepared pans and bake for 30 minutes or until the cake is a light golden brown and springs back when pressed. This will depend on your oven. Take out of the oven and transfer to a cooling rack. Let the cakes cool completely and frost with your favourite frosting.
Having seen steps in making different yummy cakes, we hope you try it out and enjoy the best of your moment.