Top 10 best zoos in the world to visit while on vacation

Here is a list of the top 10 best zoos in the world one can visit while on vacation or holiday.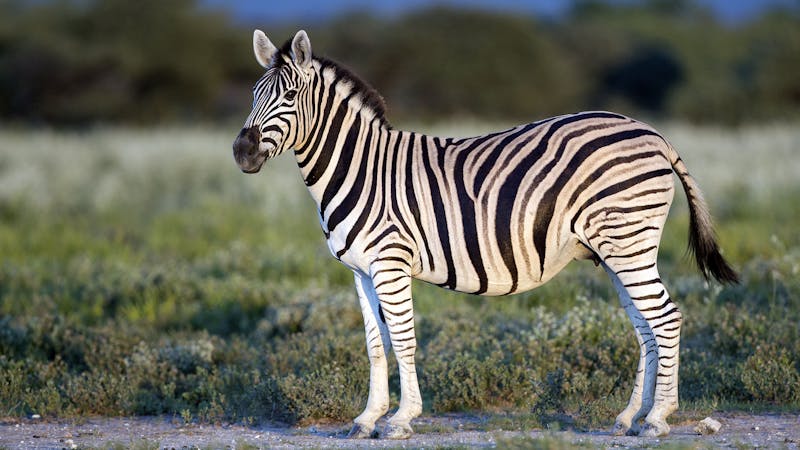 A zoo is a natural resort centre where you go to see animals of different species both domesticated and wild animals. These animals are housed in enclosures, cared for and displayed as exhibits. Here, we talk about the ten best zoos in the world that you can visit.
There are many beautiful zoos globally, but some are well arranged and designed better than others. They provide more comfortability and relaxation for people to watch and have fun during their vacations or holidays.
Are you thinking of the best Zoos to visit in your recreation, free time, vacation or holidays? Clacified has created for you an insight into the top 10 best Zoos in the world.
Read through and make the best choice of zoos to visit during your holidays. Here is a list of the top 10 best Zoos in the world one can visit while on vacation or holiday alongside their locations.
1. San Diego Zoo, United States
San Diego Zoo was initially known as San Diego Wild Animal Park when it was first established in 1916 before it was changed to its current name in 2010.
It is one of the best zoos where you can have fun during your holidays and vacations. It is located in the San Pasqual Valley area of San Diego, California, close to Escondido.
The zoo contains 1,800 acres of land with 2,700 animals made of 305 different species from different continents such as Africa, Asia, Europe, North and South America, and Australia.
The zoo also contains over 3,500 plants species. San Diego Zoo is regarded as one of the best zoos around the globe. The park is visited by a minimum of two million people annually, and they have shared lots of fun experiences at the San Diego Zoo.
Some beautiful animals that can be found in San Diego Zoo are:
Indian rhinoceros is one of the big wild animals you can find in San Diego Zoo of USA
2. Singapore Zoo, Singapore
Singapore Zoo is formerly known as Singapore Zoological Garden and was found on June 27, 1973. It occupies 28 hectares of land.
Located at the Upper Seletar Reservoir within Singapore's heavily forested central catchment area, this zoo is one of the best zoos you and your family can visit while on holiday or vacation.
There are over 315 species of animals in Singapore Zoo, and it equally attracts over two million visitors annually, just like San Diego Zoo. Some of the beautiful and amazing animals that can be seen in Singapore Zoo are:
Siamang a native of forest of Indonesia, Thailand and Malaysia
3. Loro Parque, Spain
Loro Parque is also known as Loro Park, spans through 13 hectares of land, located at Puerto de la Cruz, Tenerife, Spain.
This zoo came into existence in 1972. It contains a diverse number of animal and plant species. It was earlier regarded as a paradise for parrots. Over 40 million people have visited Loro Park since its origination.
Do you love birds like parrots? Loro Parque has the highest collection of parrots globally, with over 4000 parrots of different species. Some animals and parrots that can be seen are :
White cockatoo also known as the umbrella cockatoo. It is a medium-sized all-white cockatoo endemic to the tropical rainforest on islands of Indonesia
4. St. Louis Zoo, USA
Saint Louis Zoological Park, commonly known as Saint Louis Zoo, is located at Forest Park, St. Louis, Missouri. The Zoo is regarded as the leading zoo in Animal management, reserve and conservation.
It has a 2ft narrow gauge, Emerson Zooline Railroad with passenger trains pulled by Chance Rides C.P. Huntington locomotives that encircle the zoo, stopping at the more popular attractions.
Some animals found in St. Louis' Zoo are:
Ppectacled bear also known as the Andean bear, Andean short-faced bear, or mountain bear and locally as jukumari kumari is the last remaining short-faced bear
5. Lisbon Zoo, Portugal
This is a zoological garden located at Sete Rios, Lisbon, Portugal. The zoo was established in 1884 by Dr Van Der Laan.
Lisbon Zoo contains over 2,000 animals with more than 300 different species. This zoo takes up the number 5 position in our list of the top 10 best zoos to visit in the world.
Among the 300 species, 144 are mammals, 157 are birds, 56 are reptiles, and five are amphibians and arthropods. Animals that you can find in Lisbon Zoo are:
Orangoutang are one of the animal found in Lisbon Zoo
6. Henry Doorly Zoo and Aquarium
Henry Doorly Zoo is located at 3701 South 10th Street Omaha, Nebraska, United States. It was found in 1894 with the name Review park.
In August 2015, TripAdvisor proclaimed the world best Zoo ahead of San Diego Zoo and Loro Parque in an assessment carried out in 275 zoos worldwide.
Henry Doorly Zoo and Aquarium features the largest cat complex in North America. There are various new structures for guests, such as a hunting lodge-inspired Grill, the exploration-based Wildlife Management Headquarters, tents for overnight visits, and a Giraffe Encounter where guests may feed giraffes.
In the past forty years, Henry Doorly Zoo has recorded more than 25 million visitors. Some animals that can be seen in Henry Doorly's Zoo are:
White rhinoceros the largest extant species of rhinoceros
7. Rotterdam Zoo, Netherlands
Rotterdam Zoo, which is also known as Diergaarde Blijdorp, is located in the northwestern part of Rotterdam.
It is the oldest zoo in the Netherlands and contains 26 hectares of land with over 180 species. It is one of the top best zoos lovers of animals can visit for sight-seeing.
It is also one of the most beautiful Zoos you can think of visiting while on vacation or holidays, and you will never forget visiting the Rotterdam Zoo.
Many people have visited Rotterdam Zoo and have shared many amazing experiences about the Zoo and how fun it is.
Below are some animals that you can find in Rotterdam Zoo:
François' langur a species of lutung and the type species of its species group
8. Cincinnati Zoo and Botanical Garden, USA
Cincinnati Zoo is the second oldest Zoo in the United States after Philadelphia Zoo. It is was opened in 1875. The zoo is located in the Avondale neighbourhood of Cincinnati, Ohio. It contains 500 animal species and 3,000 plant species.
The Cincinnati Zoo is rated one of the ten best zoos in the world today. It is the home for the last living passenger pigeon.
Animals at the zoo have held several records, including the longest-living American alligator in captivity at the time, the fastest cheetah in captivity, and the largest Komodo dragon.
Some of the animals that can be found in Cincinnati Zoo are:
American alligator a gator or common alligator, a large crocodilian reptile native to the Southeastern United States, with a small population in Mexico
9. ZSL London zoo, UK
London Zoo is the world's oldest scientific zoo which was opened on April 27 1828. It contains 673 species of animals with 19,289 individual animals making it the most extensive zoo collection in the United Kingdom.
Its collection has 70 species of Mammals in which 561 are individuals, 99 species of birds with 671 individuals, 49 species of reptiles with 167 individuals, 20 species of amphibians with 726 individuals, 207 species of fish with 5818 individuals and 228 species of invertebrates with 11346 individuals.
Some animals that have been found in London Zoo are:
Bornean bearded pig a species in the pig genus, Sus
10. Bronx Zoo, USA
Bronx Zoo is the largest zoo by area in the United States. It is located at Bronx Park in the Bronx, New York. It occupies 107 hectares of parklands and naturalistic habitats that the Bronx River separates.
The Zoo is visited by over 2.15 million people annually and is tagged as one of the world's best zoos to visit and have fun on your holidays. Bronx Zoo contains 4,000 animals with 650 different species. Some of the animals you can find in the Bronx Zoo are:
Spotted hyena a hyena species, currently classed as the sole extant member of the genus Crocuta, native to Sub-Saharan Africa.