Wizkid net worth, cars and endorsement deals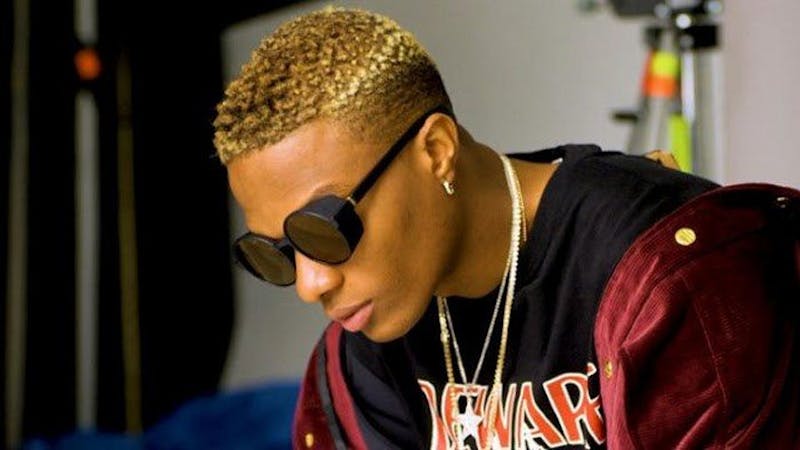 Wizkid has an estimated net worth of $30 million as of January 2021. Wizkid is a top Nigerian musician and Artist, and one of the richest musicians in Nigeria.
Top Nigerian musician, Ayodeji Ibrahim Balogun popularly known by his stage name, Wizkid has an estimated net worth of $30 million.
People have always asked questions regarding Davido's net worth and Wizkid's net worth. Undoubtedly, Davido and Wizkid are among the top 10 richest musicians in Nigeria. Hence, the questions regarding these two musicians net worth.
According to the singer, Wizkid, he started recording music at the age of 11 and later signed a record deal with Empire Mates Entertainment (E.M.E) in 2009.
Since then, Wizkid has gradually risen to limelight and has made it to the top 10 richest musicians in Nigeria with a whopping net worth of 30 million US dollars.
Wizkid's endorsement deals
Wizkid's numerous endorsement deals have added to his net worth
Celebrities earn an enormous amount of money from endorsements deals. In fact, top companies pay big stars over $3 million for endorsements.
Endorsements are important sources of income, and for celebrities like Wizkid, it adds a lot of figures to their net worth. Below are some of Wizkid's endorsements deals:
In 2012, Wizkid signed a one-year endorsement deal with Pepsi reported to be worth $350,000.
Premium Times reported on May 28, 2013, that Wizkid signed a one-year deal with MTN Nigeria. It further added that the contract was renewed for two additional years.
Wizkid signed an endorsement deal with Guinness for the Guinness World of More concert held in Eko Hotel and Suites VI, in November 2013.
Pulse Nigeria reported that Wizkid ditched his endorsement deal with MTN and took up an N128 million deal with GLO 2015.
Wizkid was contacted to model for Nike when Nike entered a five year deal with the Nigerian Football Federation in 2018. After that, Wizkid got a deal extension with Nike.
Wizkid signed an international deal with Dolce & Gabbana, a deal worth $10,000.
Wizkid signed an endorsement deal worth $3 million (the equivalent of 1 billion nairas at the time), with the United Bank for Africa (UBA).
Other Wizid's sources of income
Wizkid has a clothing line, 'Starboy' which is another source of income for the singer
Asides from the music that he is known globally for, Wizkid has other income sources, which has helped boost his net worth and makes him one of the top 10 richest musicians in Nigeria.
First, there are his endorsement deals with different companies (which we already pointed out). Top brands also pay Wizkid to advertise their products.
Wizkid also has a clothing line. Wizkid unveiled his clothing line, "Starboy" in New York in 2018. "Starboy", the name of Wizkid's fashion brand in line with his nickname, "Star Boy".
Wizkid has a record label, 'Starboy'. Through this record label, Wizkid has affiliated with many singers, rappers and producers such as Mr Eazi, Efya, Maleek Berry, L.A.X and Legendury Beatz.
Wizkid's assets, Houses and cars
Wizkid with an estimated networth of about $30 million in 2021 was ranked 5th on Forbes and Channel O's list of Top 10 Richest/Bankable African Artists in 2013. Forbes Africa had Wizkid listed in the Top 10 Most Bankable Artists in Africa in 2017.
One of Wizkid's huge assets is his luxurious house in Los Angeles
Wizkid has a ₦13 million mansion in Surulere, Lagos, and another in Los Angeles that is reportedly worth $15 million.
There was also a recent rumour that Wizkid has acquired another home in Banana Island, one of the wealthiest suburbs in Lagos state.
Below are some of Wizkid's cars:
Lamborghini Urus (₦80 million)
Porsche Panamera (~₦50.8 million)
Used Mercedes Benz G63 AMG (₦55 million – ₦65 million)
BMW X6 crossover (₦8.7 million)
There have been hot debates as to whether Wizkid has a private jet. Although he is always seen flying chattered jets, Wizkid currently does not own a private jet.