Anambra lawmaker gifts 3 childless widows a 3-bedroom bungalow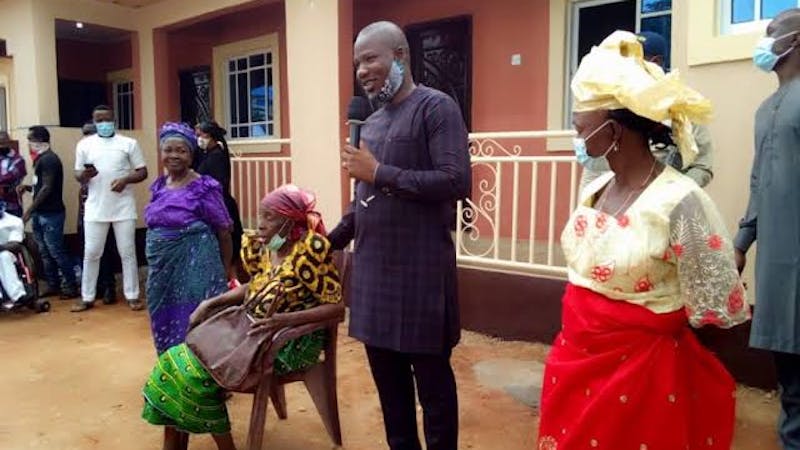 A lawmaker representing Nnewi North Constituency in Anambra state, Nonso Smart Okafor has put a smile on the faces of three childless widows who were living in a dilapidated mud house as he recently built a three-bedroom bungalow for them.
The childless widows were reportedly married to the same man and had been living in the mud house as co-wives.
Mr Okafor said he heard the pathetic story of the elderly widows living in a terrible condition earlier this year and also noted that they suffered severe cold each time the rain falls.
Front view of the house donated by Hon. Nonso Smart Okafor
He did give them hope of support when he visited them in the old mud house and promised to change their situation.
"Women of their age live in houses built by their children, but since they were unfortunate not to have any, I decided to be a son to them. And what sons do for their mother, I promised to do for them", Honourable Okafor said.
According to him, the three-bedroom bungalow project commenced in March and got completed in May. The house has just been recently commissioned and officially handed over to the widows.