Boston Red Sox puts up 'Black Lives Matter' billboard over Massachusetts Turnpike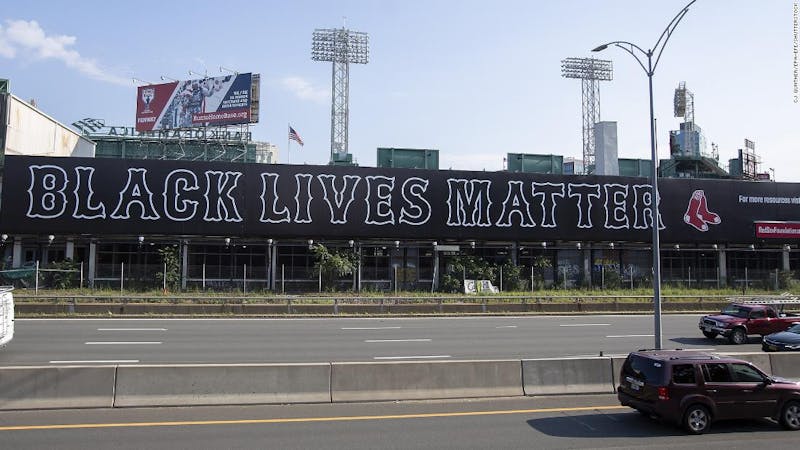 The Boston Red Sox have shown their support for the Black Lives Matter movement as they have put up a billboard with the words 'BLACK LIVES MATTER' inscribed on it.
The massive billboard with the inscription written in the baseball team's font runs alongside the Massachusetts Turnpike by Fenway Park.
Red Sox Foundation operates the billboard, and according to CNN affiliate WCVB, it is a recent installation.
The Red Sox spokeswoman, Zineb Curran said in a statement, "Recognizing that we have work to do ourselves, we wanted to show that we stand with those who are working to achieve racial equity.
Red Sox was yet to speak Publicly about the billboard; however, manager Ron Roenicke spoke earlier during the week and said he supports any player who wishes to take a knee, a gesture which is in support of the Black Lives Matter movement.
The Red Sox Foundation website does feature as well a June statement from the president and CEO, Sam Kennedy who condemned the murders of George Floyd, Ahmaud Arbery and Breonna Taylor.
He called them, "stark reminders that racism and police brutality continue to be pervasive in America".
The foundation also tweeted last month that as part of its "commitment to amplify social justice", it has put in place a resource guide which outlines "educational materials and recommended ways to help".