YouTube removes Trump video, bans him for minimum of 7 days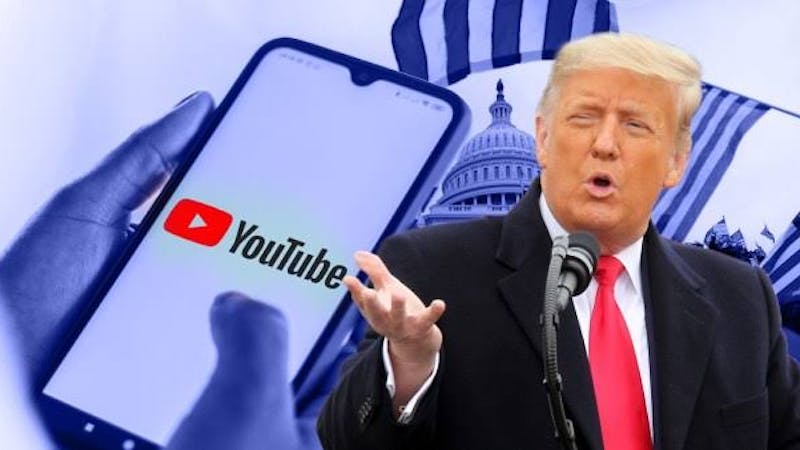 On Tuesday, YouTube said it has removed "new content" from President Donald Trump's official channel and has banned him from posting new videos for a minimum of seven days for violating its policies.
According to YouTube, the video it removed from Donald Trump's YouTube channel incited violence.
The offending video was uploaded on Tuesday and reportedly violated YouTube's policies on inciting violence, a spokesperson said. However, YouTube failed to share details of the video's content.
YouTube added that it had issued the Donald Trump's account a single strike, preventing it from uploading new videos for one week. It also said the timeframe could be extended.
According to the company, it also had disabled comments under videos on Trump's channel indefinitely.
"After careful review, and in light of concerns about the ongoing potential for violence, we removed new content uploaded to the Donald J. Trump channel and issued a strike for violating our policies for inciting violence", a spokesperson told Bussiness Insider.
"As a result, in accordance with our long-standing strikes system, the channel is now prevented from uploading new videos or live streams for a minimum of seven days- which may be extended.
"We are also indefinitely disabling comments under videos on the channel; we've taken similar actions in the past for other cases involving safety concerns", the spokesperson added.
YouTube is the last major social media platform to suspend Trump's account after pro-Trump insurrectionists attempted a coup at Capitol Hill last week.
Facebook suspended Donald Trump's account for up to two weeks while Twitter banned him indefinitely.