2023 Election: Bamgbose reveals why he chose Yusuf Buhari as running mate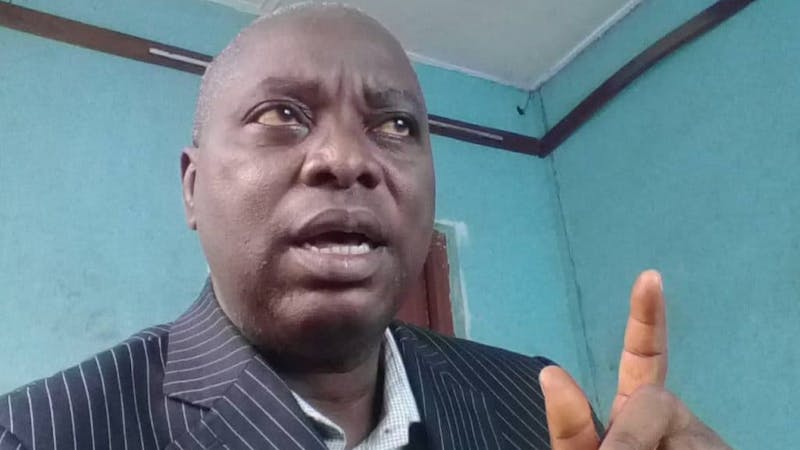 Barrister Olusegun Bamgbose, Esq, the National Coordinator, Concerned Advocates for Good Governance, CAGG has declared his intention to run for president in the upcoming election.
Bamgbose has chosen Yusuf Buhari, son of the incumbent President Muhammadu Buhari, as his running mate in the 2023 presidential election.
He asserts it is time for youths to be installed in power hence the decision to choose Yusuf Buhari.
"As a matter of fact, I'm considering Yusuf Buhari as my running mate come 2023. It's high time the youths took over power in Nigeria. This consideration of mine might look awkward to many Nigerians, but it's because they can't see what I'm seeing.
"Yusuf Buhari is material for leadership. I'm blessed with the gift of seeing beyond the physical. I remembered vividly that I once told Jonathan's Aide that suicide bombing was coming, he doubted me, but we all know what's happening now.
"In 2015 I told Nigerians that Buhari would defeat Jonathan, many thought I was talking nonsense, but it came to pass. Earlier this year I told Nigerians that a new Chief of Staff would emerge, that has equally happened.
"Yusuf Buhari is an asset. I see him soaring higher politically, other things being equal, he will be my running mate come 2023. He has some hidden potentials which will soon begin to manifest soon to the delight of many Nigerians.
"Whichever you look at it Buhari's name will be difficult to erase in the political history of Nigeria. Even after the exit of Buhari as President of Nigeria, Aisha Buhari will still be prominent and very useful. There is something I'm seeing in her that many Nigerians are ignorant of. She is an asset. Nigerians are yet to know the wealth stored in her. I hope to meet.
"Yusuf Buhari soon for some serious political discussions. In all, the North should concede power to the South come 2023. They won't regret it."
The decision has generated a lot of controversies as many have noted that Yusuf Buhari is not mature enough to handle such an exalted position.
However, Bamgbose said such critics were being ignorant and lacked the understanding of history and current trends.
"How old was Joseph (Yusuf) in the Bible when he became the Prime Minister of Egypt? He was just 30, and he ruled well and delivered the whole nation from famine," Bamgbose said.
He went further to say:
"Gowon became Head of State when he was 32. He ruled Nigeria for nine years. He fought the Civil War when he was just 33 and was able to bring back Nigeria as one country.
He established NYSC, and that has been sustained till today. The economy was robust during his regime. He was just 33. Josiah in the Bible was only 7 when he became a King. He ruled well.
Macron is now 42, and he is ruling well. The issue is not that of maturity but that of being a man of mission.
Gowon was a young man when he took over, two, he is a Christian, three, he came from the minority, but being a man of mission, he turned the obstacles to opportunities.
One can't rule out maturity and experience in Governance, but the basic things that make a great leader are Integrity, Vision and Passion. No leader in the world has all the requisites experience to govern his domain. This is why he will need to appoint Special Advisers, Special Assistants, Ministers, etc.
Yusuf Buhari is not too young to be the next Vice President. He is eminently qualified. What is required of him is his readiness to serve his fatherland with passion and integrity.
A leader without integrity will be an instrument of disaster to his country. Our country needs young leaders to move the nation forward. My passion to serve is indisputable."