2023 presidency: I won't hesitate if our people want me to serve - Orji Kalu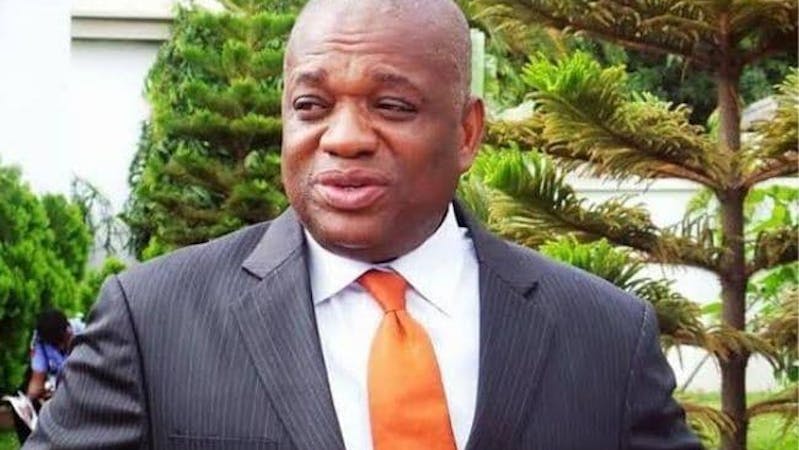 The Senate Chief Whip and former Governor of Abia State, Orji Uzo Kalu, have said he won't hesitate to serve as Nigeria's president if they give him the opportunity.
Kalu made this statement in Minna during a private visit to two former country leaders - Abdulsalami Abubakar and Ibrahim Badamasi Babangida.
He said there was no zoning in his party's constitution, the All Progressive Congress (APC), adding that anybody within the party is free to contest for the presidency.
"I am still in the senate and will seek re-election into the senate, but if our people want me to serve as the president, I will not hesitate.
"Zoning is not a constitutional matter in APC. Any person can contest any post in APC", he said.
Kalu also commented on the issue of insecurity in the country, alleging that the nation's security system has been sabotaged. "It seems there is a lot of sabotage in our security system," he had said.
He said he was optimistic that with the collaboration of the National Assembly and the executive, the nation's security challenges would be tackled.
"We will address the issue of sabotage in the Nigeria security system," he said.
The former Abia State Governor was released from the Kuje Correctional Centre in June 2020 after spending five months in prison.
The Lagos State Federal Court had convicted him of money laundering to the tune of N7.1 billion in December 2019. He was arraigned by the Economic and Financial Crimes Commission (EFCC) alongside Ude Jones Udeogu, a former director of finance and accounts in Abia state.
However, on May 8, 2020, the Supreme Court nullified the conviction of the two (Kalu and Udeogu) on the grounds that the trial judge, Mohammed Idris, did not have the jurisdiction to hear the matter as he has been elevated to the court of appeal.