774,000 jobs: Senators, Reps insist programme remains suspended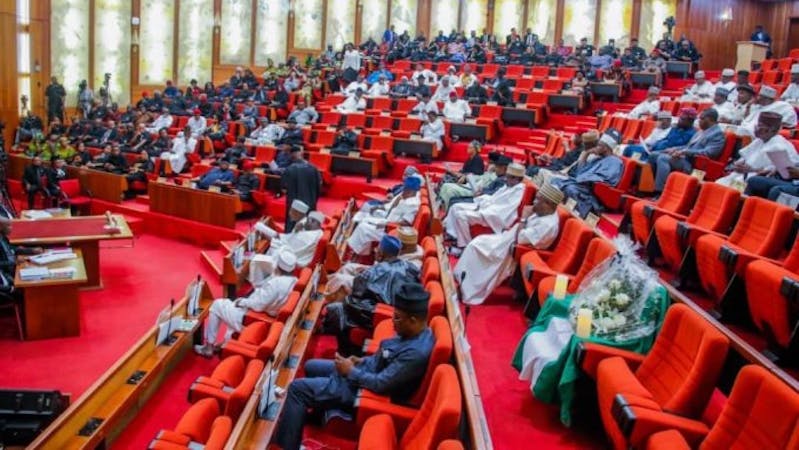 The House of Senate and Representatives have insisted that 774,000 jobs mapped out for the youths of this country should remain suspended.
The lawmakers were extremely angry at President Buhari who ordered the Minister of State for Labour and Employment, Festus Keyamo, to go ahead with the programme.
They stated there would be consequences if the President fails to reverse his position.
Rising from a closed-door session on the matter yesterday, senators did not only insist that the programme must remain suspended but also asked the Senate  President, Ahmad Lawan, to meet with the President yesterday or today and report back to them on Tuesday.
It was reported that the decision for Lawan to meet with the President was to express their grievances to him.
The executive session, which lasted for almost two hours, started at 10.55 am and ended at about 12.30.
According to Vanguard News, tempers were high during the meeting, with the senators lamenting that after they had asked the executive to suspend the planned employment of Nigerians in the Special Public Works Programme 2020, President Buhari went ahead to instruct Keyamo to go ahead with the process.
The source said, "The senators saw this as a slap and asked the Senate President to remind President Buhari that the only way both arms of government could be on the same page was for him (President) to respect resolutions of the Senate."
Although the House of Representatives has not responded as an institution, some members who spoke with Vanguard insisted that the programme remains suspended.
Speaking on the matter, the member representing Ethiope Federal Constituency, Delta State, Ben Igbakpa,  said his position was that of the parliament.
Solomon Marem, representing Mangu/Bokkos federal constituency of Plateau State, said:
"For now, they can go ahead if they want, but we will see how it will go because it is within our responsibility to carry out oversight functions; it is through that we can expose corruption, inefficiency and waste in the system."