Air Peace to recall dismissed pilots after FG's intervention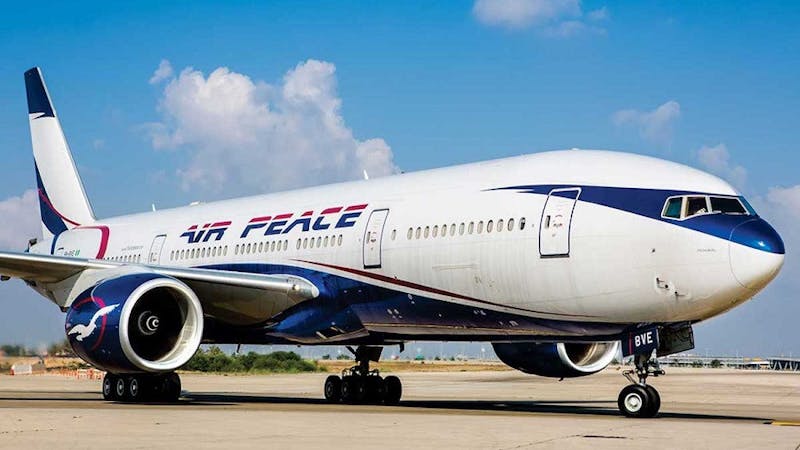 Air Peace company is set to recall its pilots who were sacked by the management on Monday, August 3, 2020, after the Federal Government pitied the pilots and decided to intervene for them.
Earlier on August 3, the management announced that it will be dismissing 80 of its pilots due to the negative impact of the current coronavirus pandemic on the company's operations.
In a statement last week the management said: "This decision is inevitable under the circumstances we find ourselves. In order to protect the continuity of the majority of the existing jobs and the possibility of creating new ones in future, the survival of the airline is of paramount importance.
"When everything comes back to normal those pilots affected today will have a place to come back to in future if they so wish.
"Anything short of what we have done may lead to the collapse of an airline as could be seen in some places worldwide during this period.
"Therefore, we decided to review the salaries being paid to all staff. The new salaries reflect zero to 40 per cent cut of the former salary depending on the salary grades of every staff.
"Even after the cuts, it was obvious for us to be able to sustain our operations and survive the times, some jobs must inevitably have to go."
After the decision from the management of Air Peace the Minister of Aviation, Senator Hadi Sirika pleaded on behalf of the pilots and his plea was granted by the Air peace management.
 In a statement from Jude Odaudu, a spokesman from the Federal Ministry of Aviation, he said that the decision to call back the sacked pilots was considered during intervention with the management.
The meeting was held by the Minister of Aviation, Senator Hadi Sirika, the airline management and the leadership of the National Association of Airline Pilots and Engineers (NAAPE) in Sirika's office on Tuesday, August 11.
According to the statement, Chairman of Air Peace, Chief Allen Onyema agreed to accept the Minister's plea to call back as much number of pilots the airline company can accommodate without going bankrupt.
The Chairman of Air Peace, Chief Allen Onyema applauded Senator Hadi Sirika for providing the required leadership to the industry. He also promised his full cooperation in ensuring the growth of the aviation sector in the country.