APC protests, accuses Obaseki's wife of disrupting medical outreach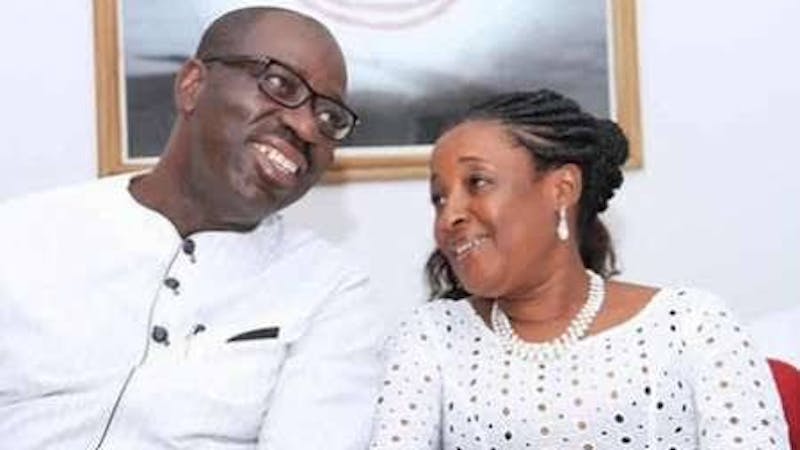 The All Progressive Congress in Edo state has criticised the disruption of the ongoing free medical outreach in Edo Central Senatorial District by the police who were alleged to have been acting on the instruction of the Edo State Governor's wife, Betsy Obaseki.
According to the APC, the medical outreach was inaugurated on Tuesday by the wife of the party's candidate, Prof Idia Ize-Iyamu with the aim of providing free health screening and other medical services to the people.
The party, however, expressed their annoyance when the medical activity was disrupted in Uromi by the police in the Uromi area of the sate.
John Mayaki, the Chairman of the Edo APC Campaign Council, said via a statement that the policemen were acting on the instruction of the wife of the Edo governor, Betsy Obaseki.
Betsy was "attending a political event in the area and felt displeased by the abandonment of her event by the people who thronged the free medical outreach", Mayaki said.
Mayaki further added that "the First Lady's actions borders on arrogation of powers with no constitutional basis, insensitivity to the plight of the people, and cruel prioritisation of political showmanship over the health of the poor and vulnerable".
However, in all these, the Press Secretary to Mrs Obaseki, Peter Okonkwo said, "Her Excellency, Betsy Obaseki is busy with the Women Wing of the PDP Campaign Committee and is currently campaigning in Uromi as we speak.
"She does not run the police, and so this accusation is totally frivolous. The APC is intimidated by the massive support of the Esan people for the PDP government and their resolve to return Governor Obaseki for the second term, so they are now making up excuses not to continue their campaign".