Aviation Minister, Sirika relocates to Enugu ahead of airport reopening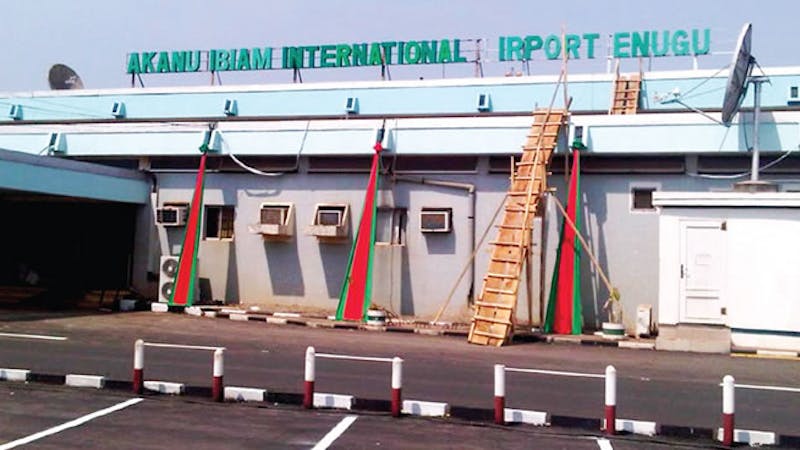 The Minister of Aviation, Senator Hadi Sirika has shifted his base to Enugu ahead of the planned reopening of the Akanu Ibiam International Airport Enugu on Sunday.
According to a statement which was signed by the Director, Public Affairs, Ministry of Aviation, James Odaudu, the Minister relocated to the state with his aides to ensure the smooth reopening of the airport.
Sirika had assured that the people of the South-East region would enjoy flight operations at the airport.
The minister further commended the South-East governors for their support in the projects while recalling a similar situation when he had to relocate to Kaduna to ensure seamless operation of flights at the Kaduna airport.
The statement reads:
"There have been apprehensions about the possibility of the resumption of flights at the airport as planned, as a result of the recent unwarranted and ill-advised pulling down of about two kilometres stretch of the perimeter fence of the airport by and individual claiming ownership of the land on which the fence was raised.
Sirika also commends the governors of the South-East states, especially Governor Ifeanyi Ugwuanyi of Enugu State for joining efforts with the Ministry of Aviation to ensure a successful return of activities at the airport".