Borno killings: Buhari orders fierce military attack against Bokoharam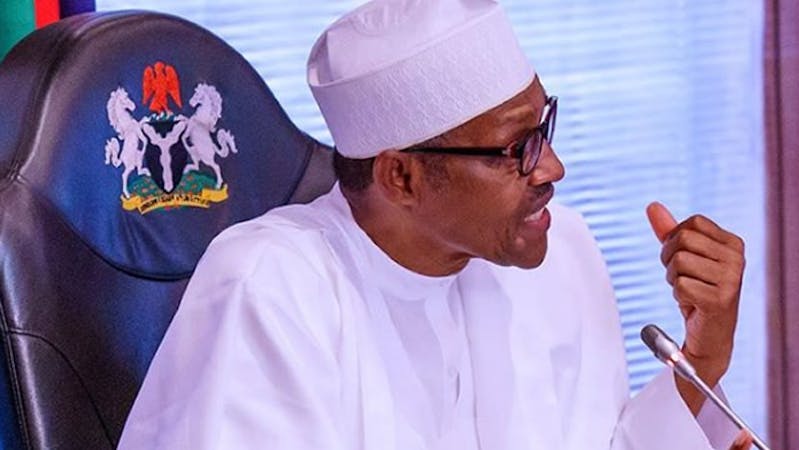 President Muhammadu Buhari has expressed shock over the brutal killings of Borno state citizens by the deadly terrorist group Bokoharam.
He, however, has ordered a fierce military attack on the terrorist group.
His reaction was contained in a statement Wednesday night by presidential spokesman, Garba Shehu.
Buhari said he is expecting a detailed briefing by Governor Babagana Zulum on the outcome of his visit to the affected communities.
He noted that the "primordial nature of the killings is particularly shocking because it happened not long after the Ramadan and Eid, and the country is preparing to celebrate Democracy Day."
Buhari charged the armed forces to sustain "successes against the terrorists to extract a heavy price from the attackers".
The president directed them to bring back all those kidnapped as well as a large number of cattle rustled.
He expressed condolences of the people of Nigeria to the bereaved families, communities and the government and people of Borno State.
The Bokoharam on Tuesday afternoon, June 9 left many dead and so many wounded in Borno state.
According to the Credible sources who spoke to multiple media, the attackers also killed over 300 cows and rustled nearly 1000.
It was also reported that before attacking the Koloram village, the terrorist group had earlier unleashed terror on the residents of Malam Karamti village and Daban Shatta.
Many houses and properties were brought down to ruins as terrorists invaded Faduma Koloram village.
It was reported that the terrorist group accused the villagers of spying on them thereby leaving the village in ruins as some villagers who managed to escape the onslaught returned in tears with their loved one soaked in blood.