Chinese loan: Reps panel members fault probe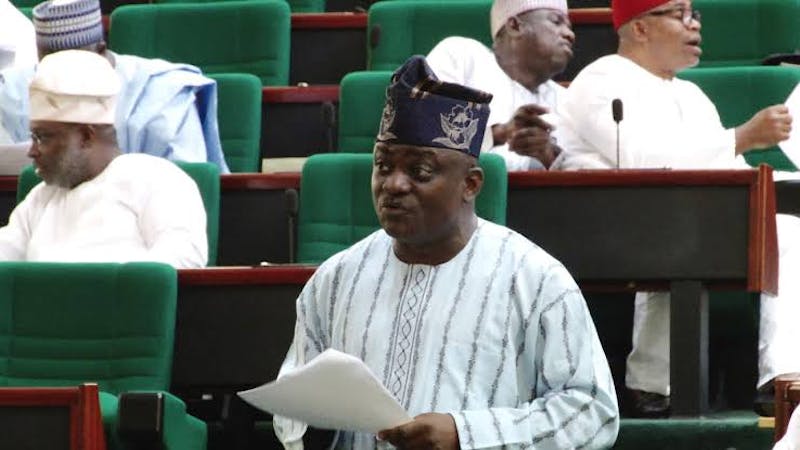 Nigeria's foreign loans and commercial agreements, especially with China by the House of Representatives may not be over soon as one of the members of the probing panel Mr Wole Oke has faulted the probe by the panel.
According to the news report, a crisis had hit the committee last Wednesday as some members expressed their discomfort as to how the panel was handling the probe.
Mr Wole Oke was among the members who recently faulted the probe. He said the panel has been actin on rumours and also argued that relevant committees of the chamber should have handled some of the issues being investigated by the board.
Oke, who featured on a morning programme of Classic Fm in Abuja pointed out that the committee was delving into issues meant to be addressed by various standing committees of the House.
He said that instead of summoning different ministers, only the Minister of Justice and Attorney-General of the Federation, Abubakar Malami (SAN); Minister of Finance, Budget and National Planning, Zainab Ahmed; and the Director-General of the Debt Management Office, Patience Oniha, should be invited.
Oke, who is also the Chairman of the House of Committee on Public Accounts further explained that the committee's Chairman, Nicholas Ossai, prevented him from adequately guiding it at the investigative hearing.
Oke said, "I think the various loans we have taken, be it Chinese, be it IMF, be it World Bank, be it African Development Bank, have passed through this process and presented in the budget estimates laid by Mr President.
"There was an insinuation or allegation that there were certain clauses in the agreements that are not friendly. Assuming, without conceding, that is the situation, who do you speak to?
"You speak to the crafters, people who are knowledgeable in law; you call the Attorney-General of the Federation, the Minister of Finance and DMO."
The lawmaker also observed that the probe was creating a negative image for China while noting that the country was providing better loan packages.
He further said, "When you look at (former) President Obasanjo, you will recall that some of the London Club and Paris Club loans that we took from Europe and America, they were rescheduled; they managed to the extent that we got debt forgiveness.
"So, if now we have China, which is giving a cheaper loan, cheaper interest rate and for longer and more favourable time, I don't think we should begin to put it in a bad light. To me, what we should focus on is value for money."