Donald Trump and wife test positive for COVID-19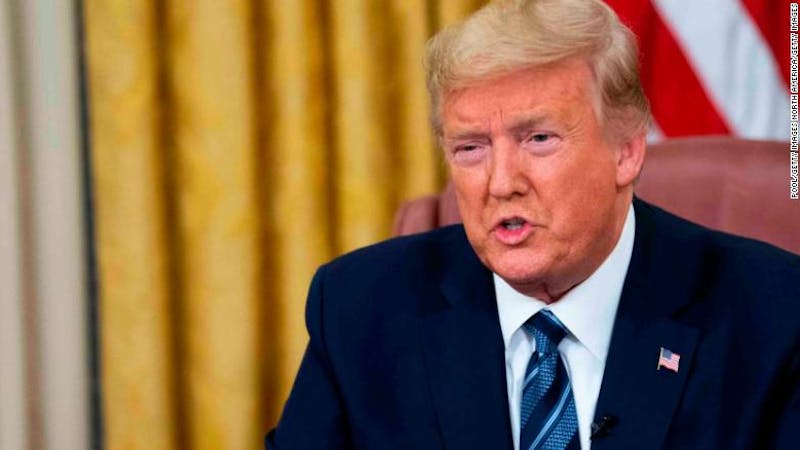 United States' President, Donald Trump and his wife Melanie Trump have tested positive for coronavirus after carrying out a test with their personal doctor.
The President on Thursday during an interview revealed to Fox News that he and First Lady, Melania Trump were waiting for the result after his top aide Hope Hicks tested positive.
He also revealed that they are waiting for the result through his Twitter account saying: " Hope Hicks, who has been working so hard without even taking a small break, has just tested positive for COVID-19.
"Terrible! The First Lady and I are waiting for our test results. In the meantime, we will begin our quarantine process!
The President later confirmed the positive result through his Twitter account.
Trump said: "Tonight, Flotus and I tested positive for COVID-19. We will begin our quarantine and recovery process immediately. We will get through this TOGETHER!
According to Trump's doctor, the president and his wife will stay isolated at home within the White House until they recover from the disease.
The development will be a set back for Trump who is running for his second tenure against opposition Joe Biden.
Trump will have to stay indoor in the next 14 days till he recovers and that will stop him from attending his rallies which will be holding in three different states in the United States.
The President was meant to have demonstrations at Wisconsin, Florida and Arizona but will not be able to make it to the gathering due to the development.
He will also be missing the next presidential debate which will hold on 15 October as he is likely not to recover before the date.