Edo gubernatorial election: APC receives petition to disqualify Obaseki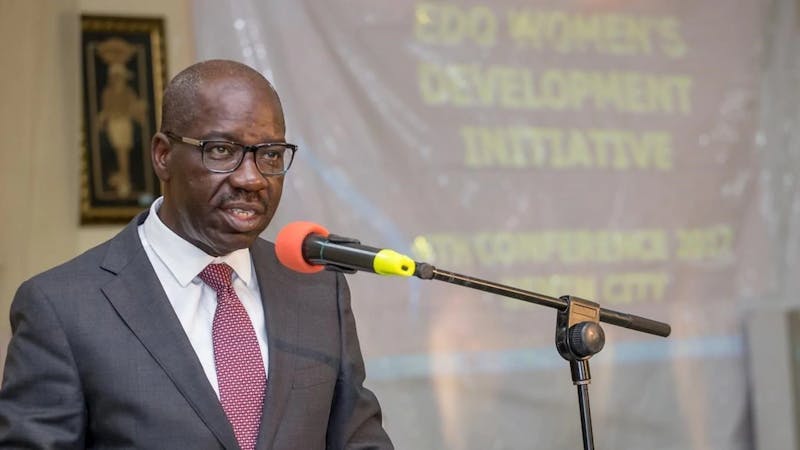 The possibility of governor Godwin Obaseki getting the APC ticket for a second tenure is getting more uncertain as some party members have pushed for his disqualification from the Edo state governorship primaries.
It has been reported that some concerned party members forwarded a petition to the APC screening committee for Edo state gubernatorial election demanding that Obaseki be disqualified over alleged certificate forgery and unexplained inconsistencies.
According to reports, among the inconsistencies cited in Obaseki's certificates are that his O' level results showed that he had three credits. Despite that, he spent only three years to bag a Bachelor of Arts degree in Classical Studies from the University of Ibadan in 1976 without an A' level result.
The concerned party members found fault with his educational history and also questioned how a four-year academic programme got completed within three years for a degree in classical studies. They wondered how he obtained admission into the prestigious University of Ibadan with just three credit pass in his ordinary level certificate during those days when the educational system was based solely on merit.
The group urged the party to disqualify Obaseki on the grounds of alleged falsehood to avoid a repetition of what happened in Bayelsa state where the Supreme Court avoided the election of APC candidate, David Lyon over a faulty certificate of his running mate.
Meanwhile another governorship aspirant from the opposition party, People's Democratic Party (PDP), Kenneth Imasuagbon has said he is convinced of getting victorious in September.
Imasuagbon said that time and power belongs to God but he has gotten the divine confirmation that the mantle of power in the state will he be handed over to him come September.
"I will be governor. God has told me that. No man born of woman will stop me. I can tell you I'm unstoppable. I have God and I have Edo people backing me. I will not stop running to be governor of Edo state until I reach my goal. Make no mistake, I am a resilient person", he said.