EFCC chairman breaks silence after release from detention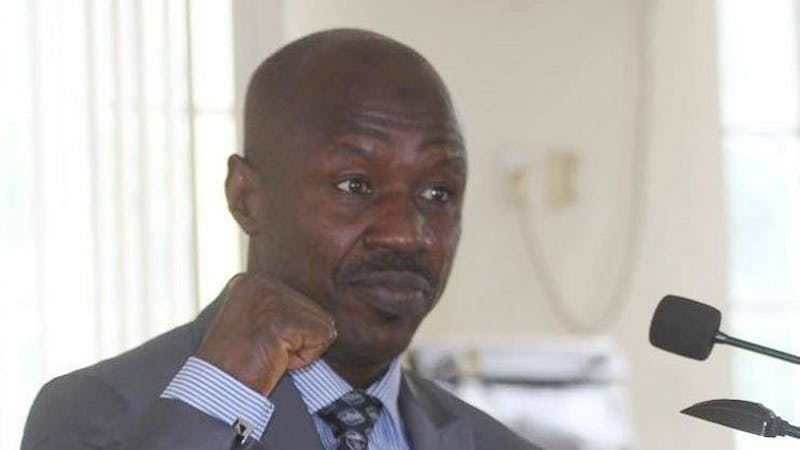 The acting chairman of the Economic and Financial Crimes Commission (EFCC), Ibrahim Magu, who was detained for diverting public fund has been released, and he has today, broken the silence over his detention.
Magu was detained over allegations that he owns four properties and that he was allegedly transferring funds abroad through a third party.
According to a report from 'The Nation', Magu labelled the allegation levelled against him as false. He said it is one of the risks of being an EFCC member. The acting chairman appreciated the support he got from some of the Nigerian citizens and has urged every citizen of Nigeria to stand with him and fight corruption.
He said that corruption is the most dangerous thing that terminated the image of any country, and he will never back down in fighting it.
Magu's full statement during an interview with The Nation said:
"As for me, I will forever wage war against corruption. I urge Nigerians to continue to support the fight against corruption. "They should not give up on the fight because corruption kills a nation faster than any other thing.
"It is not a personal fight. Whether I am EFCC Chairman or not, the anti-corruption war must continue. "What I have gone through is a case of dog eats dog, but I see it as one of those risks of the job. But we must not give up in any way."
Speaking on the allegations filed against him, Magu said: "They are nonsense. They are mere trump up allegations to tarnish my image and that of the EFCC.
"I did not steal or divert or convert funds to private use. I read the allegations, and I was shocked. "I thank Nigerians for their support; they should not be discouraged. I am happy to be back; I believe the war against corruption is winnable."