EndSARS: US delegation holds meeting with VP in Abuja, condemns shootings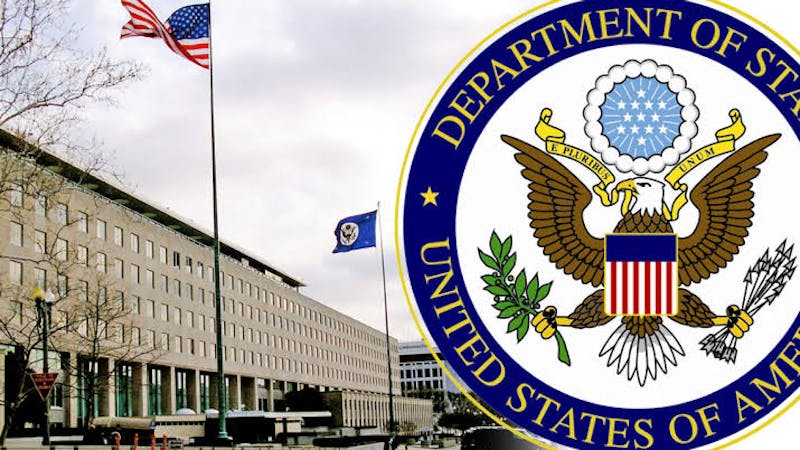 It has been reported that US delegations held a meeting with the Vice President of Nigeria, Yemi Osinbajo in Abuja on Thursday regarding the EndSars protest that raged in the country.
The meeting came after the President, Muhammadu Buhari gave a speech where he failed to acknowledge the death of protesters but rather threatened protesters.
Buhari, in his speech, added a message to the members of the international body saying;
"To all members of the international community, many of whom have expressed concern about the development in Nigeria, we thank you and urge you to seek to know all the facts available before taking a position or rushing to judgement and making hasty pronouncements."
According to a Twitter post by Joyce Karam, Senior Correspondent, The National News, the US delegation while in the meeting with the Vice President condemned the use of "excessive force by Military forces who fired on unarmed demonstrators in Lagos".
"Note that Nigerian Gov hasn't even admitted killings" she tweeted while attaching the statement from the US government to the tweet.
Statement by the U.S Department of State covering the meeting with the Vice President of Nigeria, Yemi Osinbajo regarding the #EndSARS protest in Nigeria.
"The US delegation is 3 senior State Department officials, 2 close to Secretary of State, Mike Pompeo. The visit was rescheduled, and they met the VP Yemi Osinbajo.
"Interestingly, they met with VP and not Buhari who gave a speech today and not acknowledging deaths and threatening protesters at the end.
"US officials did not say if they met anyone from #EndSARS movement, but we will ask State Dept", Karam tweeted.