Fayemi sets up panel to investigate SARS allegations in Ekiti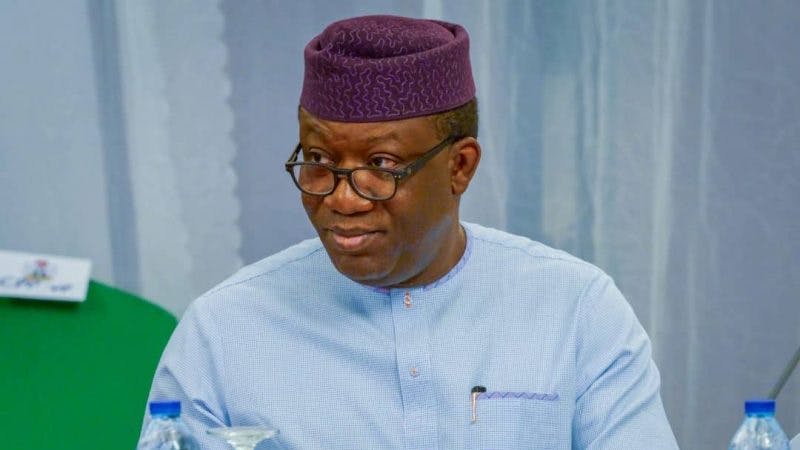 The Governor of Ekiti State, Dr Kayode Fayemi has set up a judicial panel that will investigate the allegations of SARS, police brutality and human right violations in Ekiti State.
Fayemi pledged his administration's support to the youths protesting against SARS and police brutality and promised that the panel he has set up would make sure that they investigate any allegation levelled against SARS and the police.
He added that he has set out a compensation scheme to any victim who has been found brutalised by either the SARS or the police. Fayemi added that he is extending the curfew in Ekiti State till Monday, October 26, 2020.
According to him, the curfew is not meant to instil fear upon any citizen but rather to maintain the law in Ekiti state.
Fayemi said he is in support of the youths protest against EndSARS brutality
Among the order given to the ten-men panel are: "Receive and investigate complaints of Police brutality or related extra-judicial killings; Receive and investigate complaints of violence against police officers and/or any other security agent during protests in Ekiti State.
"Receive and investigate complaints of violence against individuals by protesters in all parts of Ekiti State.
"Evaluate evidence presented and other surrounding circumstances, and draw conclusions as to the validity of the complaints; and Recommend compensation and other remedial measures, where appropriate."
"It is important that I emphasise that this curfew is not aimed at abusing the rights of our citizens or make life difficult for the people but to enable government carry out its main responsibility of guaranteeing the security of lives and property of our citizens.
"For the avoidance of doubt, allegations of brutality against innocent citizens in the course of the curfew will be investigated and promptly acted upon," Fayemi said.