China finally congratulates Biden, Harris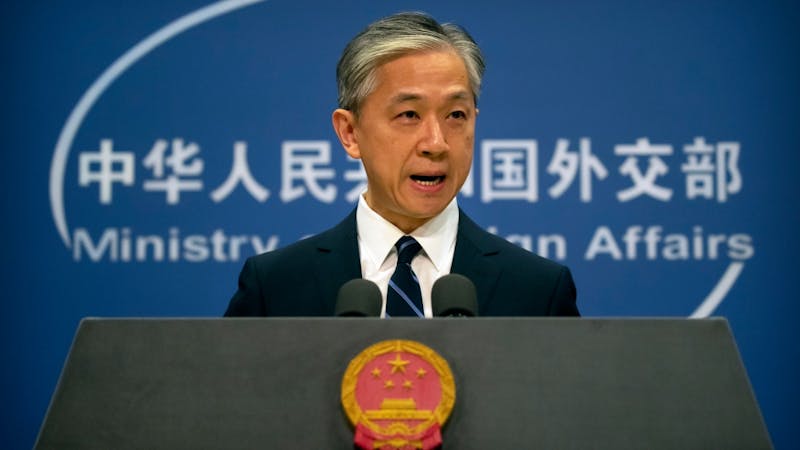 China has sent out a congratulatory message to Joe Biden and Kamala Harris on winning the United States presidential election; thus, bringing an end to the question of whether Beijing would formally acknowledge the victory, Bloomberg reports.
Chinese Foreign Ministry spokesman, Wang Wenbin speaking during a briefing in Beijing on Friday said, "We have been following the reaction on this US presidential election from both within the United States and from the international community.
"We respect the American people's choice and extend congratulations to Mr Biden and Ms Harris".
The US-China ties have experienced increasing strain, especially under the Trump administration as the relationship between both countries gets icy.
Needless to say, Trump's four years in the White House was marked by a constant trade war between the two world powers.
The trade war between the two countries started in 2018 when Trump began to impose tariffs and other trade barriers on China with the aim of forcing it to make changes to what his administration described as "unfair trade practices".
The trade war had negative impacts on both economies with some important activities within the World Trade Organisation affected as well.
Donald Trump, under his "America First" banner, had portrayed China as the greatest threat to the United States and global democracy hence, people have been anticipating the reaction of China to the electoral result in the United States.
China's acknowledgement came just after different television networks projected that Biden would defeat Trump in Arizona (which is one of the hottest battleground states), where Trump had hoped to overturn the election.
Major world leaders have congratulated Biden and Harris for defeating the Republican candidate, Trump. However, China, alongside a few other countries like Russia and Mexico, had withheld comments even as Trump contested the results.
"We understand that the result of the US presidential election will be determined following the US laws and procedures", Wenbin added.