Former EFCC boss, Magu, threatens hunger strike in detention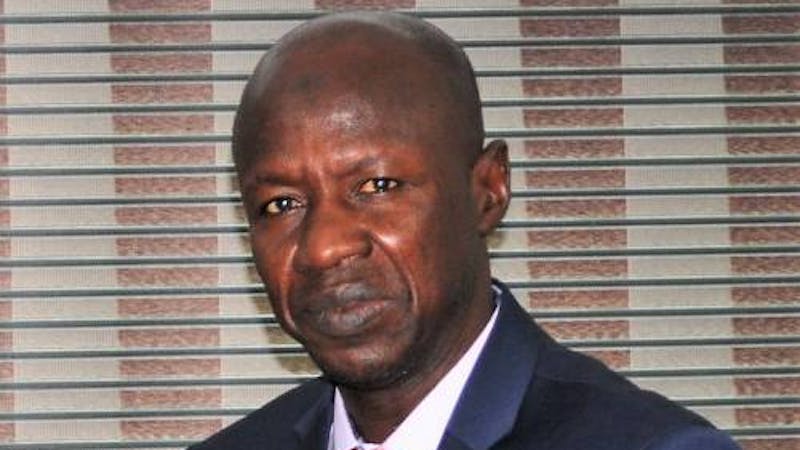 A report has it that the suspended acting chairman of the Economic and Financial Crimes Commission, Ibrahim Magu might go on hunger strike as sources say he might not be released from detention until he gives a satisfactory response to all allegations leveled against him.
The report says the chairman is considering the hunger strike after sensing that the presidency might not release him from detention unless he answers questions on all allegations made against him.
Magu is currently facing a presidential panel after he was accused of the Attorney-General of e Federation, Abubakar Malami, SAN of re-looting recovered funds.
Some wealthy Nigerians, foreigners, and politicians had also alleged that Magu duped them and have already started forwarding petitions on how they were forced to give away some of their properties and huge sums of money all in the name of recovering ill-gotten wealth.
Magu, with seven other people who are his aides, got into trouble when the news of their fraud dealings got to the presidency.
A source from the presidency which was under anonymity said that Magu might not be released from detention if he doesn't give a satisfactory response to all allegations leveled against him.
Reno Omokri, who is a former presidential aide and a famous figure on social media, wrote this on Twitter:
"The same modus operandi used by the EFCC under Magu is now being used against him. Magu would arrest you. Keep you incommunicado. Then start leaking damaging stories (true and false) to the media to damage you. Exactly what the panel is doing to him".