"Gambari was Abacha's man" – Soyinka makes more revelations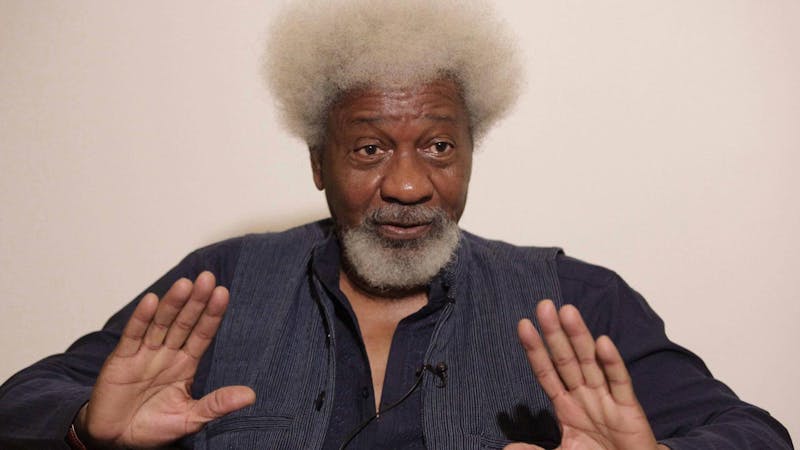 Nobel Laureate, Wole Soyinka, has claimed that President Muhammadu Buhari's new Chief of Staff, Ibrahim Gambari, was Abacha's man.
Soyinka made these revelations during his interview with PulseTv.
Soyinka stated that the new Chief of Staff is part of the system and will not make any changes in the office.
"I know Gambari; he's part of the structure.
Gambari was an Abacha man which means that he has the Abacha status quo mentality. Let's put it that way. Gambari is not going to make any difference here; he is just going to make sure that he's looking after his portfolio over there.
So why are we looking in that direction for salvation in this country?
I didn't want to join in that debate because I want him to enjoy his stay. But I know Gambari very, very well," Soyinka said.
The presidency has of May confirmed the appointment of Professor Agboola Ibrahim Gambari as the new Chief of Staff to President Muhammadu Buhari.
Agboola Ibrahim Gambari hailed from Kwara State and was once Buhari's Foreign Affairs Minister in 1984 and confidant as military Head of State.
The Nobel laureate has earlier said he does not believe President Buhari is the one in charge of the affairs of the nation.
Soyinka said this as a reaction to Col. Abubakar Dangiwa Umar (retd) letter written to Buhari.
In reacting to the letter, Soyinka said, "First of all, I was appalled by the silence that followed this revelation. I think those who are responsible for this criminal lopsidedness should be punished. It is not sufficient just to discuss it. It's criminal.
I have said this before. I don't believe there is anybody in charge in Aso Rock. I'm sorry to say this. I've been studying the trend over the past year and a half, and I believe this president is not in charge of this nation, in so many aspects and directions. I'm convinced he's not really and totally with it.
It's so serious. It is not the fact alone; we know the history of this. We know what it has caused the nation, and we know it isn't over yet. And you say you are launching an enquiry. That's not enough. This man is not in charge."