Gbajabiamila clears the air about security men shooting at newsvendors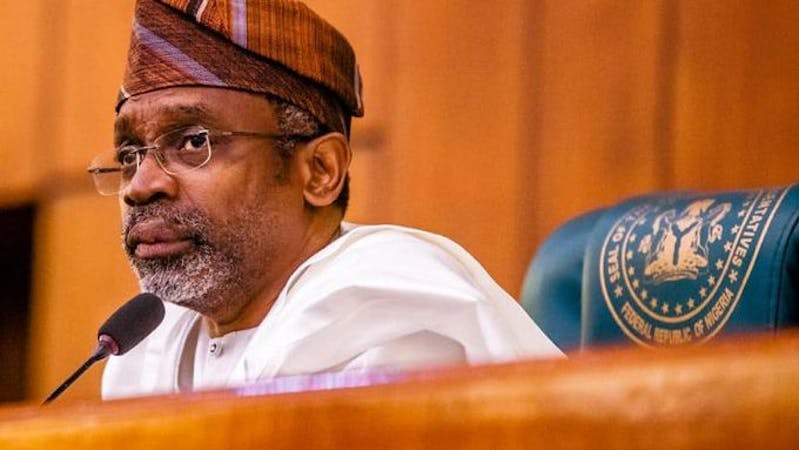 It was reported yesterday that security men attached to the convoy of the Speaker House of Representatives, Femi Gbajabiamila shot at newsvendors, killing one.
However, Femi Gbajabiamial took to his official Twitter account at about 2:35 am on Friday to clear the air over that incident.
According to Gbajabiamila, he had stopped to exchange pleasantries with some newsvendors, a friendly exchange after he came out from the National Assembly.
As his convoy set out to leave the area, they had an encounter with some unidentified men who obstructed the road.
In a bid to disperse the men, the security operatives attached to him had shot into thin air. Unfortunately, a stray bullet had hit one person.
The earlier report on the incident said Femi Gbajabiamila had called the news vendors to give them money and one of the security aides released a bullet which hit one of the news vendors in the head.
The newsvendor hits by a gunshot from the security aide attached to Femi Gbajabiamila was identified as Ifeanyi Okereke. Ifeanyi Okereke was reportedly rushed to the hospital but unfortunately, gave up the ghost.
However, the House of Representatives Speaker, Femi Gbajabiamila in his tweet on Twitter said;
"A horrible incident has taken place. This evening, as I left the National Assembly, I stopped, as usual, to exchange pleasantries with the newspaper vendors at the corner.
"Many of them have known me since I first moved to Abuja, and it was a friendly exchange.
"Unfortunately, after the convoy set out in continuation of the movement, unidentified men obstructed the convoy which got the attention of security men in the convoy who shot into the air to disperse them.
"Some hours later, after getting to our destination, it was brought to my attention that someone was hit by a stray bullet, contrary to an earlier report by men in the convoy that they applied their security discretion to shoot in the air".