Gov El-Rufai reacts to claims of fake COVID-19 cases across Nigeria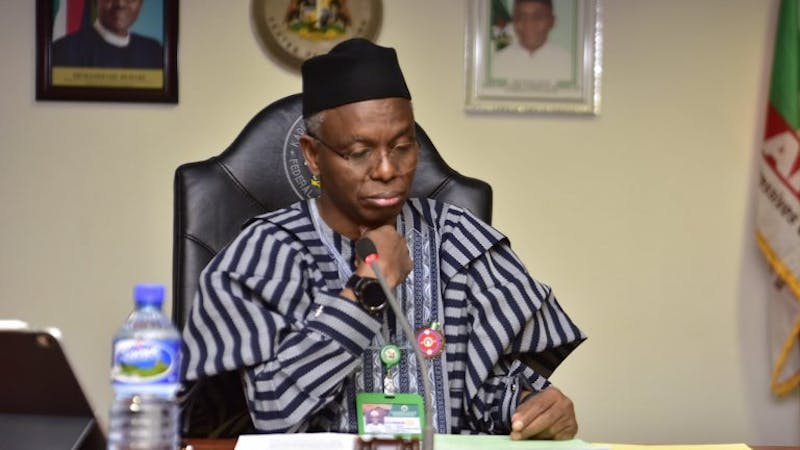 Lots of controversies regarding COVID-19 have arisen within the country. Kaduna state governor, Nasir ELl-Rufai has reacted to the claim of a Twitter user, Jibrin Ibrahim who insinuated state governors are playing games with the number of samples sent to NCDC.
According to Ibrahim, some state governors have been reducing the number of samples sent to the Nigeria Centre for Disease Control (NCDC). The governor, in response, said the claim might be "partly right".
"Numbers Game Every evening NCDC releases #COVID19 numbers, what do they mean? Samples are sent to labs by task forces controlled by State Governors. The labs can only test what they are given. He who controls the sample set controls the numbers. Governors want low numbers", Ibrahim tweeted.
In response, governor El-Rufai said not all states want 'fake' low numbers as states like Kaduna, Lagos and FCT are genuine, want the right numbers and are making conscious efforts to trace contacts.
"You are partly right sir. But not all states want 'fake' low numbers. FCT, Kaduna and Lagos States at least are actively tracing contacts because we want RIGHT numbers of those infected to test, trace contacts and treat them. We want to save lives not have "unexplained deaths"!", El-Rufai tweeted.
While one of the Twitter users was of the opinion that the governor was playing politics with his response to Ibrahim, another reminded him of the crises challenges in Kaduna saying, "Misplaced priorities,,, bandits and herdsmen have killed more than COVID-19 can't kill in 5 years time".
Kaduna has up to 335 cases making the 6th out of the 35 states and the FCT affected by the COVID-19. The state has also refused to lift the ban on religious gatherings and has also announced recently that it has not reopened markets.