Gov. Wike distributes 41 SUVs to Rivers judges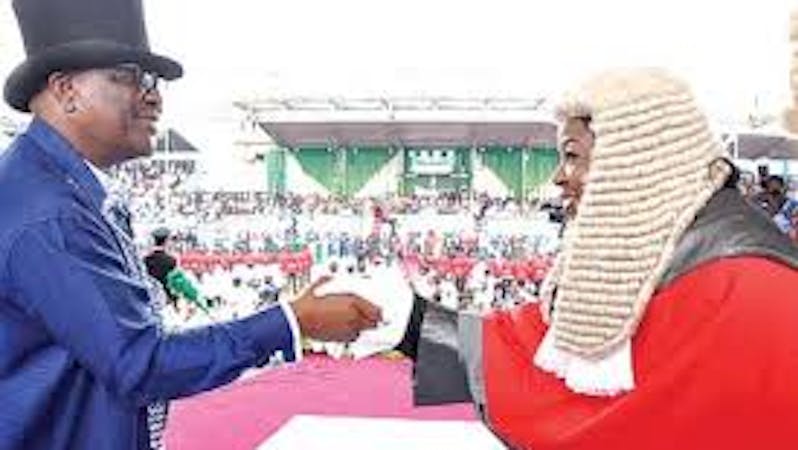 Rivers State Governor, Nyesom Wike, on Monday, handed out 41 new sport utility vehicles to judges of the state High Court to boost justice delivery.
The governor delivered the latest model of the Range Rover Discovery SUVs to the judges as official vehicles.
Vehicles that Gov. Wike distributed to the judiciary in River State
The governor also announced the completion of the judges' quarters in the state and promised to release the Certificate of Occupancy to them.
Wike added that his gestures were in fulfilment of his promise to improve the working conditions in the state judiciary and to enhance effective delivery of justice.
His speech reads:
"It is my pleasure to once again welcome the honourable Chief Judge of the Rivers State High Court, the President of the Customary Court of Appeal of the state and all other honourable judges, who are here to witness the ceremonial handing over of new Sport Utility Vehicles to our judicial officers serving our state and the nation.
"In a similar vein, this occasion also gives me pleasure to announce the completion of the newest and most modern judges' living quarters in the country.
"Today, we are taking yet another unprecedented step to replace the old vehicles of our judges in fulfilment of our promise as part of our continued efforts to improve the working conditions and enhance effective delivery of justice in the state."
The Chief Judge of the state, Adama Lamikanra appreciated the governor for such amazing gestures towards the judiciary in his state.