'Hushmummy' - Nigerians blast Diezani over Yahoo boys comment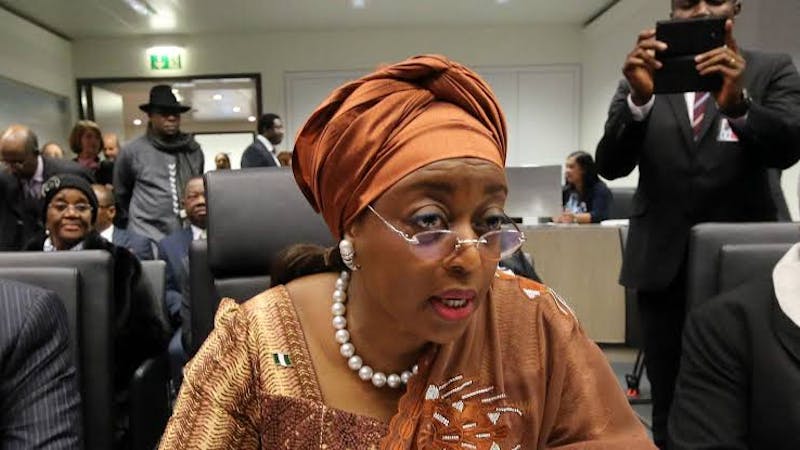 Nigerians have blasted the former Minister of Petroleum Resources, Diezani Alison-Madueke, for criticizing Yahoo boys in her recent virtual presentation.
Diezani, while delivering a lecture at a virtual event organized by the Ijaw National Development Group, said that Fraudsters popularly known as Yahoo Boys are the role models in our society today.
She criticized them saying, the new trend 'Yahoo-Yahoo' is a travesty of an unfolding tragedy for Nigeria, adding that only hard work could guarantee success.
This did not settle down well with Nigerians, who recalled that the ex-minister has been under probe by EFCC.
The ex-minister according to the EFCC fled the country immediately she exited the office, and her stay abroad has made it difficult to get her back to respond to different criminal allegations against her.
Some of the properties linked to her have been forfeited to the Nigerian government.
Simultaneously, the recently Suspended EFCC chairman Ibrahim Magu in February said she allegedly stole so much money that she needed to be extradited to the country to return them all.
Some Nigerians took to their Twitter handles, blaming the likes of Diezani for the reason Nigerian youths go into 'Yahoo yahoo.'
Some went as far as calling him 'Hushmumm'y which stands as a metaphor for fraud.
See reactions:
"Hushmummy is angry with her hushchildren, who are probably outdoing her performance in the field of hush dealings."
"This is hushmummy Diezani bashing yahoo boys; this woman is a legal thief."
"You represent everything wrong in Nigeria in recent times. Atone for your years of looting of Nigeria's commonwealth and reckless spending by submitting to authorities for questioning and stop speaking from your hideout as you care."
"Just woke up this morning to read about Diezani spitting rubbish about Yahoo guys when she's their role model politically. This life has no balance at all ."
"Diezani should be the last person to come out criticizing yahoo boys. You're simply the yahoo girl."
"Someone that fucked up the system and stole money that could have been used to better the youths is calling out yahoo boys."
"Bring back our money. It is because of your greed that youths find solace in yahoo."