INEC starts three days training for security agencies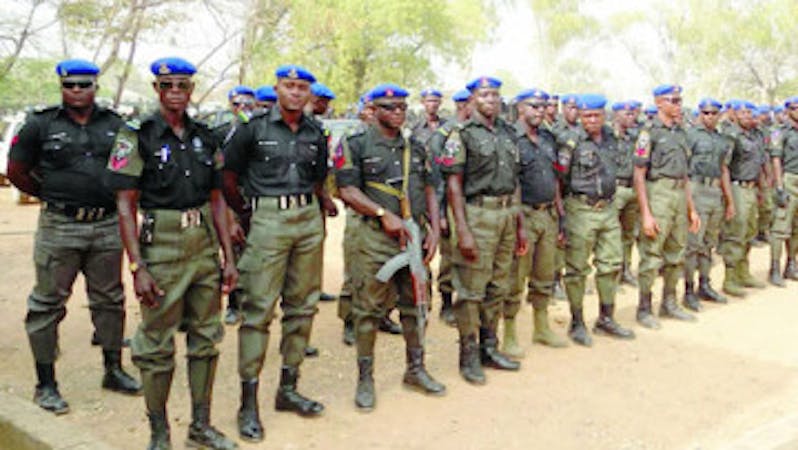 The Independent National Electoral Commission (INEC), Edo state, has kicked-off a three days training for the security agencies that would take part in the forthcoming Sept 19, election in the state.
The Resident Electoral Commissioner (REC) of Edo Dr Jonathan Alalibo, welcomed the participants to Benin on Wednesday, August 5, 2020.
He said the training aims to bring together all security agencies to maintain peace and harmony during the election.
"It is a well-known fact that Edo governorship election is scheduled to hold on Sept. 19, " he said."As we are aware, political campaigns have started, and already the state is beginning to notice some sort of skirmishes that are quite antithetical to the core values of free, fair and credible elections.
"Therefore, this training of security agencies is auspicious as it will expose the trainees to some fundamental issues bordering on securing the process and providing a secured environment for voters to exercise their franchise.
"Let me reiterate the fact that the conduct of the Edo governorship election is of serious concern to the commission.
"The commission will provide a veritable opportunity to build on the incremental gains on the conduct of the security agencies since the 2019 general elections.
The training which started on Wednesday, August 5, will end on August 7.
The Director-General of the Electoral Institute, Sa'ad Idris speaking in the training ground said that conduction of the election involves not only electoral management but also the security agencies and other stakeholders.
"You are therefore enjoined to follow the framework for the conduct of elections during COVID-19 pandemic issued by the commission," he said.
ACP Godiri Agabi the representative of the Commissioner of Police in Edo, Mr Johnson Kokumo advised the security agencies to be apolitical.
According to him, it is important that the security agencies do not allow themselves to be bribed by any politician
The commissioner of police also disclosed that there would be a functional patrol team bearing long arms during the election.