Invest more money in blood transfusion - Obasanjo to FG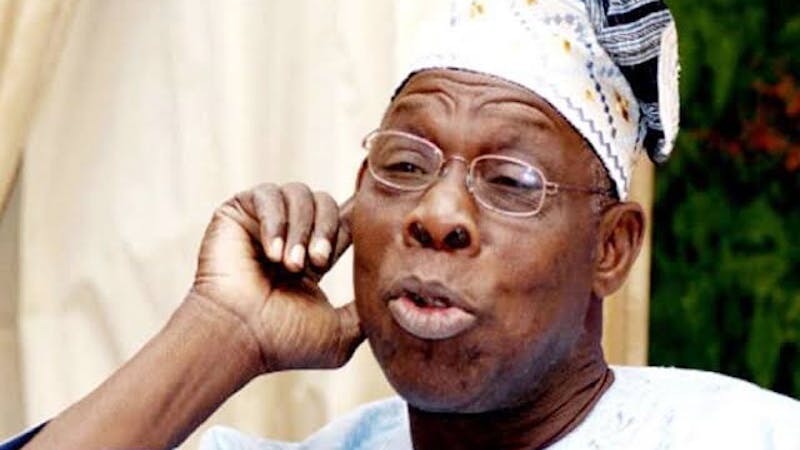 The former Nigerian President, Olusegun Obasanjo has advised the Federal Government to invest more money into blood transfusion service in Nigeria.
Obasanjo said the government needs to pay closer attention to the transfusion of blood in the country in order to improve the wellbeing of its people.
The former president made said this on Wednesday during the visit to the National Blood Transfusion Service at the Olusegun Obasanjo Presidential Library, Oke-Mosan, Abeokuta.
He commended the government for the support they have given to the commission but also stressed the need to make massive investments in the blood transfusion process in the country.
"Part of the more we will ask for is that we appeal to the government that please if blood is life and you are all interested in life, give more money into blood transfusion service.
"We will also appeal to the government to give them good accommodation; it is important because if you pay attention to blood, you pay attention to life", he said.
Obasanjo further made an appeal to the National Assembly to fast track the process of bringing the commission to life. He pointed out that the commission needed a legislative back-up in order to become fully recognised.
The NBTS National Coordinator, Dr Omale Amedu, who gave a welcome speech during the event laid complaints regarding the commission's lack of adequate funding as well as lack of suitable office accommodation.
He also decried the fact that the insufficient funding has affected the operations of NBTS at both the zonal and state levels.
Amedu, while briefing Obasanjo on some of the plans of the commission revealed that NBTS was planning to launch a project tagged, "One Million Safe Blood Unit Initiative".