IPOB debunks rumours of Nnamdi Kanu's death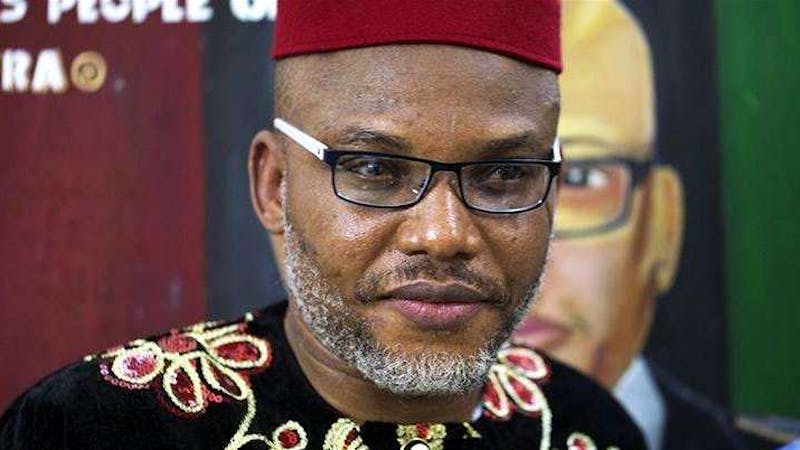 Twitter has been hot since the early hours of today after a controversial journalist, Kemi-Olunloyo made a controversial post on the IPOB leader, Nnamdi Kanu.
The popular media personality has claimed that reports had it that the IPOB leader died in Italy and may have been cremated immediately.
Reacting to this, the Indigenous People of Biafra, IPOB, on Wednesday, speaking with Daily Post, through the IPOB National Publicity Secretary, Emma Powerful, rubbished the claim and insisted that Kanu is alive and well.
Emma Powerful maintained that Kanu is healthy and would be addressing the world later in the evening.
He said: "Kemi Olunloyo was paid to talk rubbish about Nnamdi Kanu, he's not dead. Kanu is very much alive, strong and healthy.
They paid her to attack Kanu because he has been exposing them and their ills.
Our leader will be live on air this evening, so forget that woman, she is talking rubbish."
Kemi Olunloyo the controversial journalist
Kemi has however taken to her twitter handle this morning to assert that Mr Nnamdi Kanu is not dead.
In her words, "after investigating all night, I am letting everyone know that Nnamdi Kanu is ALIVE and well. He was NEVER in Italy let alone hospitalized. I also spoke to close friends of Kanu, including my brother @realFFK who confirmed the same and has spoken to Mazi Kanu."
Meanwhile, some have asked her to apologize to the IPOB group for such a disreputable claim. The controversial journalist has maintained she owes no one an apology as she never said Mr Nnamdi Kanu is death.
She claimed to be misunderstood by people who cannot comprehend simple English.