'It is hard to not conclude Trump is a racist' - Scotland's First Minister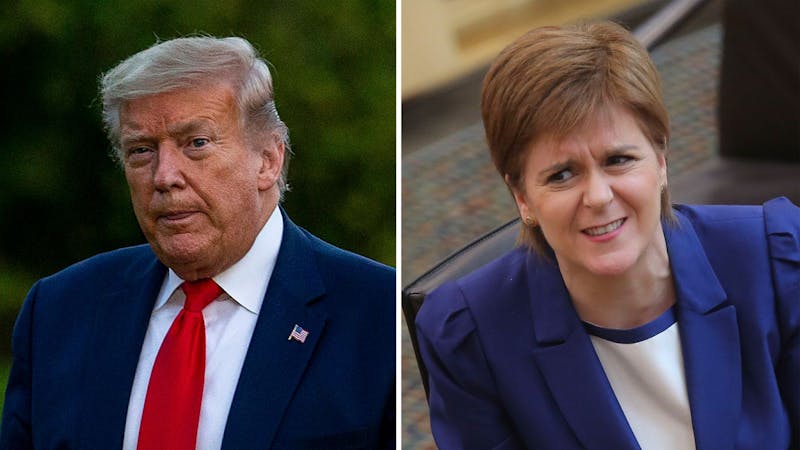 Scotland's first minister, Nicola Sturgeon has said that it is "hard not to conclude" that the President of US, Donald Trump is a racist as he seems to be more interested in causing divisions amongst those rallying against police brutality.
The protests have been taking place in different cities in the United States and were triggered by the death of George Floyd, 46 who died after a police officer knelt on his neck for nearly 8 minutes while arresting him.
Earlier during the week, Trump had reacted to the protests threatening to send in the army if the cities failed to deal with the violent protesters. Posting on his Twitter account, he said "I can't stand back and watch this happen to a great American City, Minneapolis.
"A total lack of leadership. Either the very weak Radical Left Mayor, Jacob Frey, get his act together and bring the city under control, or I will send in the National Guard and get the job done right".
Responding to a question from Radio Clyde and Radio Forth listeners about whether Trump is a racist or not, Ms Sturgeon said, "I think sometimes, it is hard to not conclude that".
What I always say when I'm asked questions like this is that I can't see inside his head. I've been asked that before about comments Boris Johnson has made about Muslims and do I think he's a racist.
"It's not unwillingness to confront the issue; I don't know what goes on inside Donald Trump's head- maybe that's a good thing. But, I do know that the language you use and express yourself matters. If you don't want to be accused of racism, then don't use the racist language", Sturgeon said.
She said that if you do not want to be accused of racism, then you shouldn't sound as if you are equating those protesting racism with those who take to streets to perpetrate racist values. She added that this is a point where a leader has to bring unity by addressing underlying issues hinting that Trump is doing the exact opposite and is dividing America further.
She said without any grudge against him, she doesn't know if Trump has the capacity for this type of leadership- but this is the moment to prove that he is.