Ize-Iyamu denies pleading with Obaseki to return to APC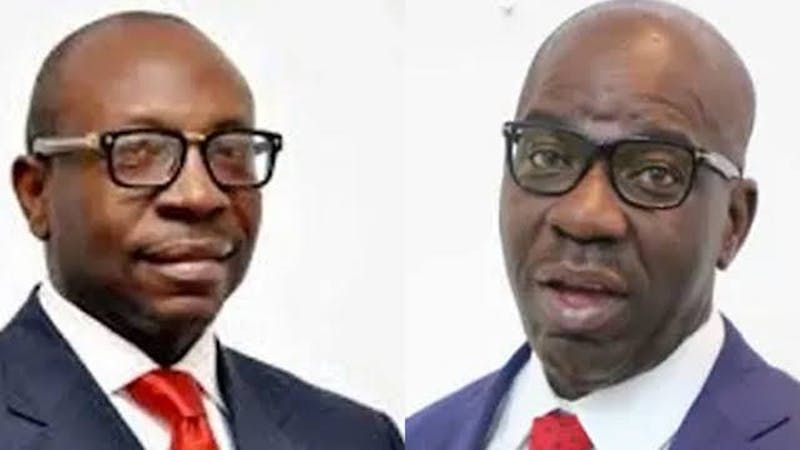 The flagbearer of the All Progressive Congress (APC) in the recent Edo governorship election, Osagie Ize-Iyamu has denied urging the Edo State Governor, Godwin Obaseki to leave the People's Democratic Party (PDP) to return to the party (APC).
An earlier report had it that Ize-Iyamu during a television broadcasted appealed to Governor Obaseki to come back to APC which was his former party.
However, the spokesman for Ize-Iyamu Campaign Organisation, John Mayaki has come out to say that the news is not true and was the result of unprofessionalism and lack of diligence in reporting events on the part of the media houses.
Mayaki said, "We warned several times that the media should beware of fabrications from Obaseki and the PDP camp, but they did not listen.
"That is why they have reported that the election was free and fair, and that is why they have said our candidate appealed to Obaseki to come back to APC".
According to Mayaki, the video in reference was from three months ago, not a recent one as doctored by Governor Obaseki handlers to seek undue legitimacy.
Ize-Iyamu who lost to Obaseki in the Edo gubernatorial election is yet to comment on the outcome of the election publicly. However, he said he was "still consulting with my people to determine my next move".
Mayaki noted that Ize-Iyamu never asked Obaseki to rejoin the APC while describing the report as "the fabrications of Governor Godwin Obaseki and the PDP".
He further warned against information posted on a fake Twitter account purporting to belong to Pastor Ize-Iyamu, which has been impersonating him (Ize-Iyamu).