Japanese PM, Shinzo Abe, resigns over ill health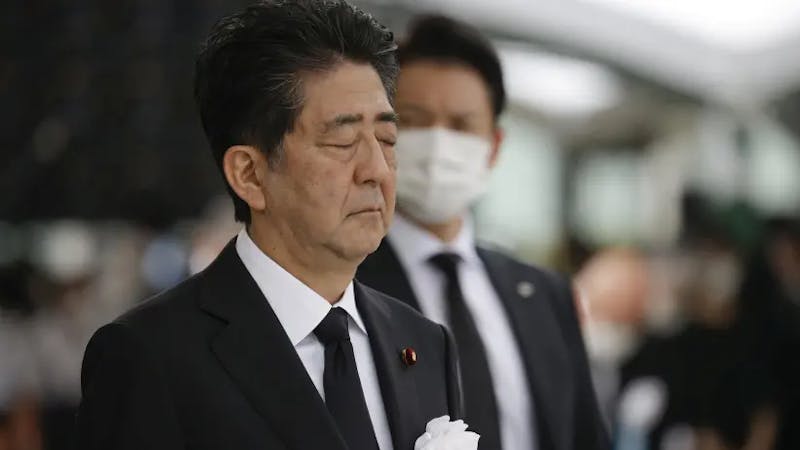 Japan's Prime Minister, Shinzo Abe, who is also Japan's longest-serving premier has announced on Friday that he would be resigning due to his health condition.
Shinzo Abe's resignation stems from the fact that he doesn't want to create a political vacuum even as the country fights to curb the outbreak of the novel coronavirus.
65-year old Abe, who spoke during a news conference, said:
"I have decided that I will step down as prime minister, with the belief that I cannot continue being prime minister if I do not have the confidence that I can carry out the job entrusted to me by the people.
"I apologise from the bottom of my heart that despite all of the support from the Japanse people, I am leaving the post with one full year left in my term and in the midst of various policies and coronavirus".
Abe had quit in a similar situation in 2007 after one year as premier, also citing illness as the reason for quitting.
What do you know about Japanese Prime Minister, Shinzo Abe?
This means this is Abe's second time of resigning as prime minister because of poor health condition.
The prime minister has been battling the disease, ulcerative colitis for years and the last two visits to the hospital within a week has raised the question of whether or not he could continue in the leadership position until the end of his term which is in September 2021.
Abe's resignation is much likely to trigger a leadership race in the ruling party- Liberal Democratic Party. The race would be intense in the next two or three weeks as the winner would get formally elected in parliament.
Whoever wins as the new party leader would have to hold the post for the rest of Abe's term.
According to a media report, the two politicians who showed immediate interest in taking up the prime minister's position include the former foreign minister, Fumio Kishida and the former defence minister, Shigeru Ishiba.
The name of Abe's close aide, Chief Cabinet Secretary Yoshihide Suga was also floated among those interested.
It might be hard to emulate the political longevity, which is one of Abe's biggest legacy. However, whoever wins the party poll would likely keep Abe's reflationary policies (Abenomics) even as Japan struggles with the impact of the COVID-19 pandemic.
The senior adviser to the asset manager, WisdomTree Investments, Jesper Koll, said, "The broad picture remains intact. In terms of economic and fiscal policy, the focus remains very much on reflation".