Joe Biden sides President Donald Trump for the first time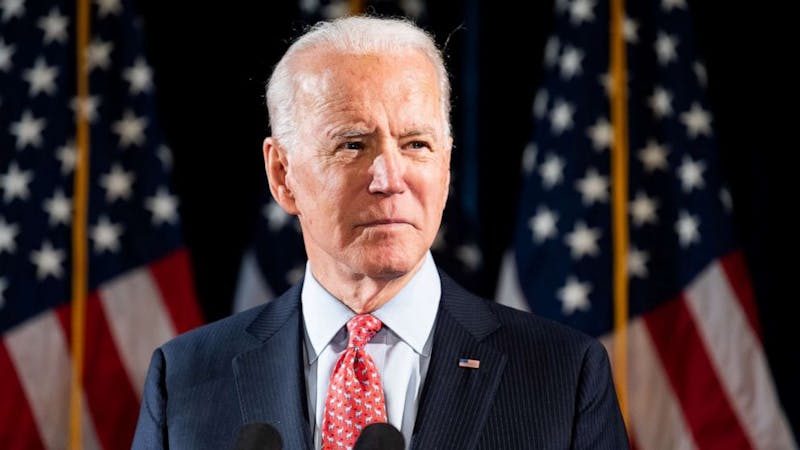 Over the past two weeks since the death of George Floyd protesters seeking justice for him and "Black Life Matter" activists have been beckoning for defending and abolishing of the police department.
The president of the United States, Donald Trump, has repeatedly kicked against the idea of the protesters. Reacting to their request Trump on Twitter said, Trump said "LAW & ORDER, NOT DEFUND AND ABOLISH THE POLICE. The Radical Left Democrats have gone Crazy!.
At the same time, Trump has taught of his rival Democratic presidential nominee Joe Bidden to be part of people in support of the request. Writing on Twitter T said, "Sleepy Joe Biden and the Radical Left Democrats want to "DEFUND THE POLICE". I want great and well-paid LAW ENFORCEMENT. I want LAW & ORDER!.
However, Joe Biden spokesman Andrew Bates on Monday stepped up to defend Biden saying,
"Biden does not believe that police should be defunded. He hears and shares the deep grief and frustration of those calling out for change, and is driven to ensure that justice is done and that we put a stop to this terrible pain", he said.
According to Andrew, Bidden supported the idea of "urgent need to reform and continuous funding of the community policing programs that improve relationships between officers and residents". His statement also included that funding should also go towards diversifying police departments so that they "resemble the communities in which they serve".
On late Sunday the Council Members of the city of Minneapolis announced their pledge in the dismantling of their police departments after the people of Minneapolis during protest demanded to defund and dismantle their police department. However, it was not supported by Minneapolis mayor whom the Police answer to, the Council stated their belief in overriding his stance with their vote.
NYC Mayor Bill de Blasio has stated he will be redirecting funding from the NYPD to youth and social service programmes, adding that "policing matters, for sure, but the investments in our youth are foundational". At the same time, Los Angeles Mayor Eric Garcetti agreed to divert $250 million from LAPD and other city programmes to youth and health initiatives.