Tinubu distances himself from Lekki shooting, says he played no part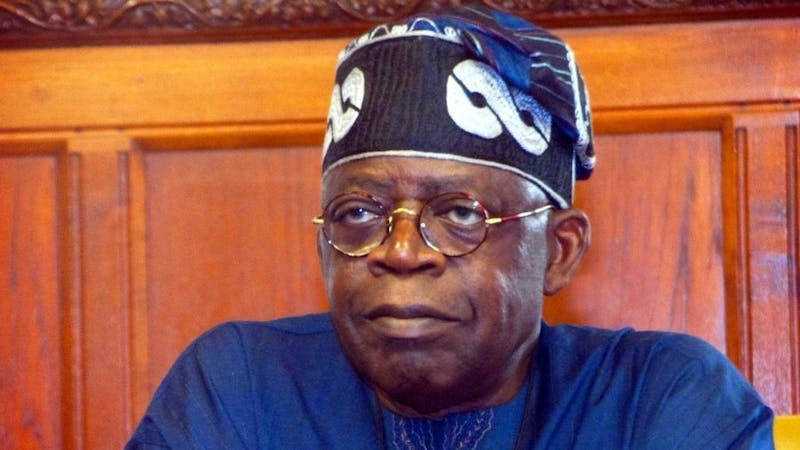 The National leader of the All Progressives Congress APC, Bola Tinubu, has stated that he will never be part of the massacre happening in Lagos State.
Tinubu said this on Wednesday morning in a telephone interview with Channels Television while reacting to the Tuesday night massacre in Lekki tollgate area of Lagos state in which Nigerian soldiers and some hired thugs killed many peaceful EndSARS protesters.
The former Lagos State governor condemned the action of the Nigerian Army who opened fire on the protesters on Tuesday night.
"Why will they use live bullets?" Tinubu said.
"I will never, never be part of any carnage. I will never be part of that."
Tinubu also denied having any investment in the Lekki Concession Company, the firm which manages the tollgate.
"I have no dime, no kobo investment in the tollgate," he said.
"We are about 13 to 14 days into the protests now. Before now, I was being accused and reported to the Presidency that I was behind the protests, that I was a sponsor of the protests."
Tinubu said that the present governor of Lagos State Sanwo-Olu has gone to visit those that were affected in the attack.
"That was why he (Sanwo-Olu) set up the Judicial Commission of Inquiry. The governor has gone to the home of one of the victims to appeal to them.
"He has put N200m together as part of restitution and compensation for those attacked."
The attack on Tuesday night left some individuals dead and injured some who were hospitalised.
The protesters have been demanding to EndSARS, PoliceBrutality, and bad governance in Nigeria, but the Nigerian government is yet to respond to their demands.