Magu: 10 major allegations against embattled EFCC boss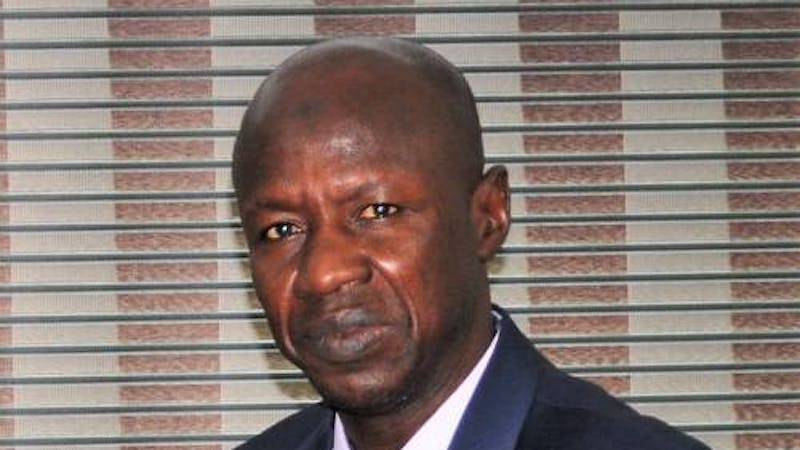 Since the "DSS detention" there has been speculations about what led to the arrest of the now-suspended Economic and Financial Crimes Commission boss. At least ten major allegations have been revealed so far.
Recall that Magu was summoned on Monday, July 6, by the operatives of the state security services, though DSS said he was not arrested but only invited for interrogation.
Peter Afunanya, the spokesperson for the DSS, said that the EFCC boss was invited to Aso Rock in what clarified growing media reports that Magu was apprehended over alleged illegal ownership of properties.
The EFCC boss has been earlier indicted by the attorney-general of the federation, Abubakar Malami, who also recommended his sack in a recent memo.
On Tuesday, July 7, Justice Salami-led panel, which has been sitting over Magu case for over three weeks, arrived at the venue of the interrogation in Abuja and it was there the fate of the EFCC boss was determined.
One of the reasons Ibrahim Magu is being persecuted is because of insubordination to the office of AGF Abubakar Malami. The embattled EFCC boss' trouble did not end there.
Immediately after his suspension, a combined team of riot policemen and operatives of the Department of State Security (DSS) went and searched his residences in the Federal Capital Territory, Abuja.
According to the report, Magu's private home in Karu, a suburb in Abuja and his official residence in highbrow Maitama are under siege by the security operatives.
It has now been revealed that Magu is being hunted because of insubordination among other top reasons like:
Alleged 'looting' of recovered loots' and sale of seized assets to cronies, associates and friends.
Alleged favouritism towards selected EFCC investigators called the 'Magu Boys' for 'juicy' assignments.
Insubordination to the Office of the AGF.
Alleged discrepancies in the reconciliation records of the EFCC and the Federal Ministry of Finance on recovered funds.
Alleged leakages of investigative reports that were prejudicial to some cases to some selected media.
Reporting some judges to their presiding officers without deferring to the AGF.
Alleged declaration of N539b as recovered funds instead of N504b earlier claimed.
Not respecting court order to unfreeze a N7b judgment in favour of a former executive director of a bank.
Late action on the investigation of P&ID leading to legal disputes.
Not providing enough pieces of evidence against some suspects including on Diezani Alison-Madueke for her extradition.
The Peoples Democratic Party (PDP) has asked Magu to step aside as the sheriff of EFCC after his Department of State Services invitation.
Speaking on the development, PDP said Magu must be ready to play the integrity card by submitting himself for investigation.
The main opposition party also called on President Muhammadu Buhari to demonstrate acute genuineness in the fight against corruption and various forms of corrupt practices in government.