NDDC Probe: Drama as NDDC MD slumps, probing adjourned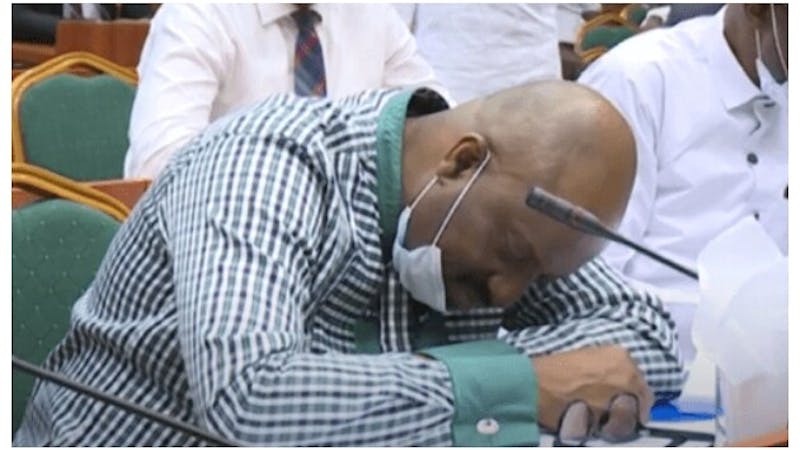 The Managing acting director of the Niger Delta Development Commission (NDDC) Professor Kemebradikumo Pondei, slumped during the ongoing probe of the Commission by the House Committee on NDDC.
The committee had grilled him for about 45 minutes before he became unresponsive and slowly slumped over his desk, appearing too faint.
Several people present at the hearing rushed to his aid, propping him up and attempting to stabilise him, with the proceedings halted.
The session has been adjourned for 30 minutes.
Lawmakers investigating corruption allegations in the NDDC had on Friday summoned Pondei and the Minister of Niger Delta Affairs, Senator Godswill Akpabio, to appear before them today (Monday) as the country sought to understand how budgetary allocations to the agency had been spent.
The controversy had seen strong allegations of corruption traded between the Minister and the former MD of the NDDC, Joi Nunei, who appeared before the lawmakers via Zoom on Friday.
However, Nigerians on social media claim he faked it because he couldn't answer the questions.
Meanwhile, the probing will continue after thirty minutes recess.