Nigerians attack President Buhari for lecturing Biden on Democracy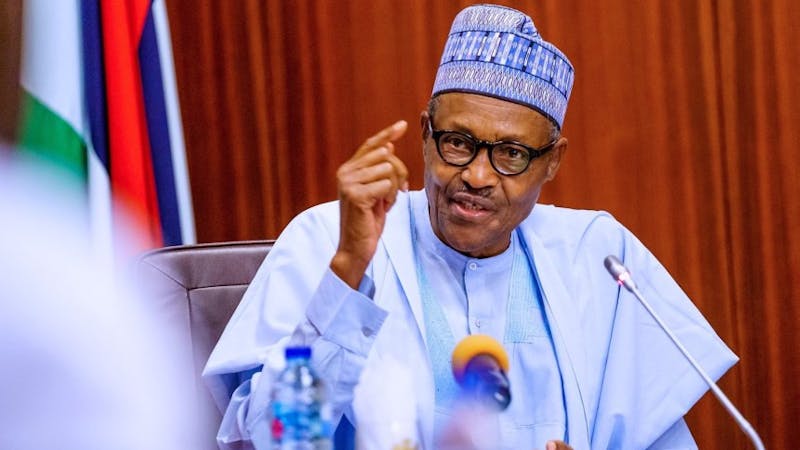 Nigerians have reacted to President Muhammadu Buhari's congratulatory message to the new U.S president-elect, Joe Biden.
The obviously pissed Nigerians took to their social media accounts to attack the President for lecturing Biden on democracy when according to them, his government lacks respect for citizens' rights.
The Democratic candidate, Joe Biden had emerged winner of the United States election poll to become the 46th President of the United States after beating Donald Trump.
Nigeria's President, Muhammadu Buhari had sent out a congratulatory message to Joe Biden while calling for greater cooperation between Nigeria and the United States.
"Congratulations to US President-Elect, Joe Biden on his election at a time of uncertainty and fear in world affairs.
"His election is a reminder that democracy is the best form of government because it offers the people the opportunity to change their government by peaceful means", Buhari said.
The congratulatory message, especially the part that talked about democracy, seemed to have triggered many Nigerians as they took to their social media accounts to criticise the president.
One of them @uchennaubas wrote on Twitter, "Are you sure you know what democracy is? Cuz, if you did, you'll tell the truth and respond to your people with compassion, truth and give them freedom and choice.
Another, @Mz_Arab wrote, "Where was the respect for the will of people when the Nigerian Army and policemen killed peaceful protesters?! Abeg rest ehn."
@OgbeniDipo, a Personal Development Coach, Lecturer in the UK and a popular name on Twitter also twitted regarding the president's congratulatory message to Joe Biden saying;
"But peaceful protesters were harassed and killed in Nigeria. Passport was seized. CBN blocked accounts of alleged protest organisers. Don't lecture us about Democracy.
"We don't enjoy that under you. No one wants a change of government. Just do what is right by young people".