Ogun: Abiodun bans Okada riders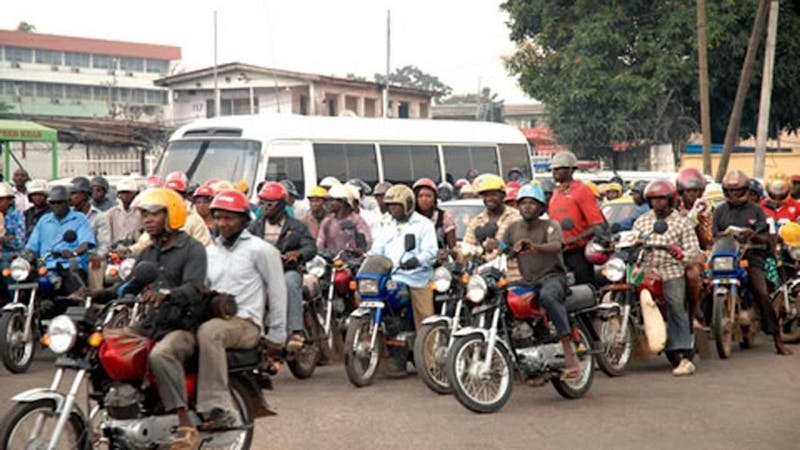 The Governor of Ogun State, Prince Dapo Abiodun, has banned motorcycles, a.k.a Okada riders from plying the highways across the state.
The governor in a statement on Wednesday, July 15, gave the restriction order that stops the Okada riders from plying highways in the state.
According to Abiodun, the motorcycle riders must be stopped from operating on the highways as their operation poses an inherent danger, not only to them but also to their passengers.
He made this announcement while inaugurating the Ogun State Transport Master Plan Committee in his office at Oke-Mosan, Abeokuta yesterday.
Abiodun expressed regrets that Okada riders are now plying the expressways, especially the Lagos-Ibadan road, a development he described as suicidal and risky to both riders and passengers.
"In the meantime, you need to come up with a decision on Okadas and how to stop them from plying the highways. We must not see Okadas on Lagos-Ibadan expressway because this is entirely unacceptable. That road was not built for Okadas," he said.
He added that his administration had no intention of taking away people's sources of livelihood, but "we want to ensure that things are better organised."
Governor Abiodun has initially placed a threat to ban commercial motorcyclists because of their flagrant disobedience to the COVID-19 restriction order.
According to Abiodun, the state allows an Okada rider to carry only one passenger at a time.  However, Abiodun said Okada riders have been breaking the law by carrying two passengers or more.
An okada rider, who carried three passengers died alongside the three persons in an accident at Ijoko area of the state. 
This made Abiodun state emphatically that he will not hesitate to ban Okada riders if they continue to put his resolve to the test.