Ohanaeze Ndigo leader advises Igbo youths on how to emerge winners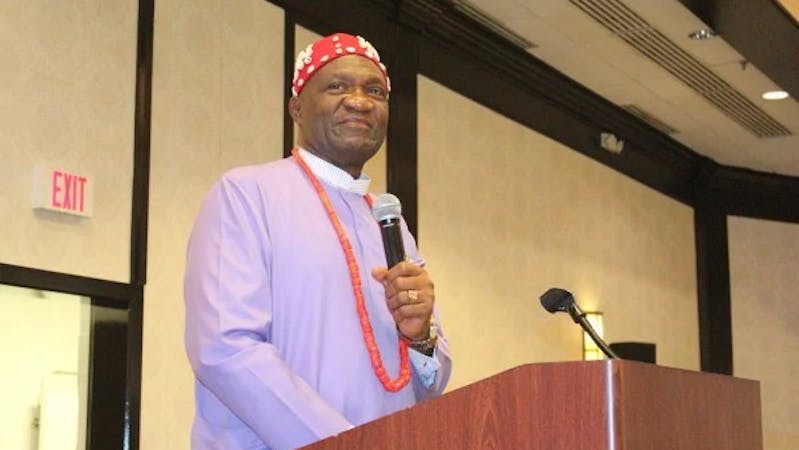 The president of Ohanaeze Ndigbo, Nnia Nwodo on Sunday said that Igbo youths have to reconsider their mode of agitation in the country while pointing out the need for the youths to crave for more knowledge acquisition.
The Igbo youths and Igbos generally have been known to be on the quest for self-determination. The tribal group is known for its resilience and expression of zero tolerance for any type of suppression. Nwodo has admonished the youths and advised them on how to go about their agitations.
He urged that the youths observe decorum and civility in the face of any provocation they are facing. He noted that hunger and ignorance are two major cankerworms that have eaten deep into the Nigerian society and directed the attention of the young ones to the use of knowledge-based tools for self-actualization.
He urged the youths to emulate other countries who have shifted the focus to knowledge acquisition rather than crude oil as crude oil has proven to be unstable especially given the current circumstance of the pandemic era and the fact that countries are now embracing other sources of energy.
"If you look at all rich countries in the world today, you would see that one thing that is driving them is knowledge. It is no longer oil. Oil will continue to fall because alternative sources of energy have emerged", he said.
Meanwhile, reports have it that Ohanaeze Ndigbo had disclosed its intention to have an Igbo president succeed President Muhammadu Buhari come 2023. It explained that the quest for the next president to come from the southeast was to ensure justice, equity and fair play.
Mazi Chuks Ibegbu, the Deputy National Publicity Secretary of the group, pleaded on Monday that the political parties in the country zone their presidential ticket to the southeast zone.
Regarding the possible candidates, the spokesman said Igboland stakeholders and other well-meaning Nigerians would decide on the Igbo candidate they want to become the president when the time comes.