PDP can win Ondo, Ekiti, if united - Seyi Makinde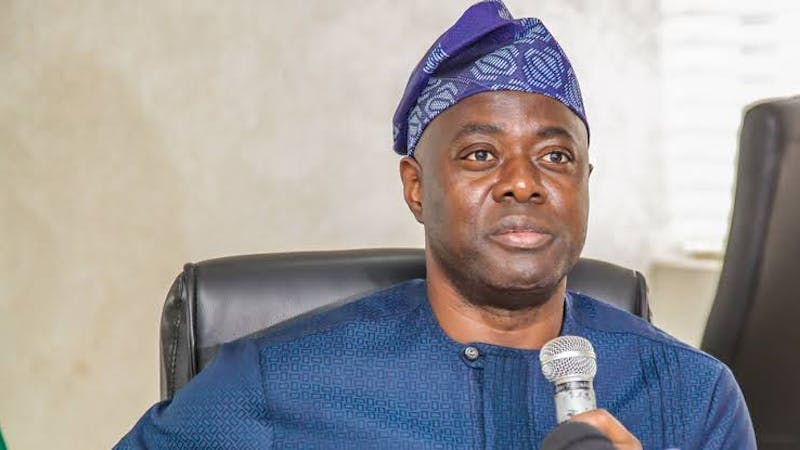 The governor of Oyo State, Seyi Makinde has said that the Peoples Democratic Party is much likely to win the elections in Ondo and Ekiti state if its members stand united.
A recently released statement said the governor spoke at the first anniversary of the PDP South-West United Kingdom chapter via a webinar in view of the COVID-19 pandemic.
The PDP South West UK chapter was inaugurated on July 20, 2019.
The governor speaking during the webinar said, "We need to restore the PDP'S lost glory and pride by refocusing, regrouping and restrategizing. Since taking the oath of office, my priority has been to bring factions together.
"We lost in Ekiti state and Ondo states because the party was not united. The future of the PDP can still be revived in the South-West if the party unite and rebuild their differences.
"The upcoming elections in Ondo and Ekiti states within the next few months will be crucial in restoring public confidence".
Meanwhile, in another news, the governor of Rivers State, Nyesom Wike has declared that his Edo State counterpart, Godwin Obaseki who is the standard-bearer of the Peoples Democratic Party in the forthcoming gubernatorial election does not have an opponent in the contest.
Rivers state governor, Nyesom Wike
Wike was quoted to have said this in a statement on Wednesday by the state commissioner for Information and Communications, Paulinus Nsirim while speaking on a live television program.
"Adam's Oshiomole's sudden U-turn is a great insult on Edo people. This is an opportunity for Edo people, both at home and in the diaspora to use their votes to tell Oshiomole they cannot take his lies anymore.
"From all indications, it is obvious that there is no strong opposition against Obaseki and he will win convincingly", he said.