Peru's interim president resigns amid protests and killings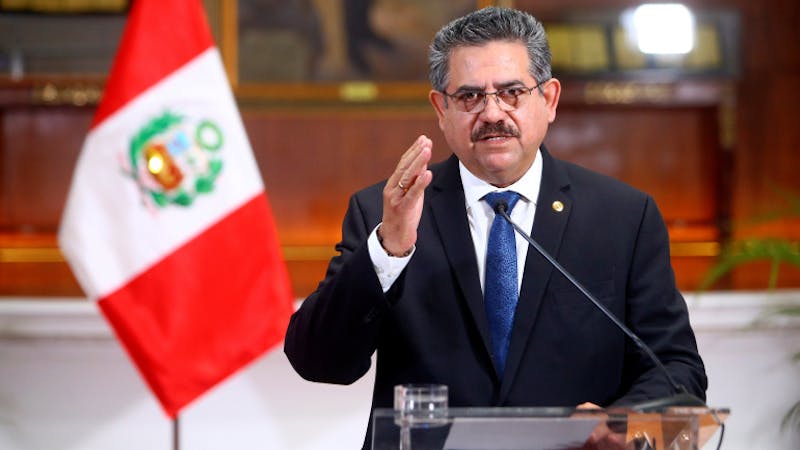 The interim President of Peru Manuel Merino has resigned from his office just only five days after he took the position following the impeachment of former President, Martin Vizcarra.
Merino's decision to resign was due to an ongoing protest in the country over the impeachment of the former President that has resulted in death cases and many people injured.
According to Merim, his decision to resign was to bring back peace and unity in the country and said he would do anything within his power to see that the country is moving forward.
Peruvians have been protesting for days over the appointment of Merino as the interim president and have been calling on him to resign from the seat
"I want to make it known to the whole country that I irrevocably present my resignation for the office of the presidency, and I call for peace and unity for all Peruvians.
"My commitment is with Peru, and I will do everything in my power to guarantee a constitutional succession and for Congress to determine in order for Peru to move forward," Merino told the nation.
Former President Vizcarra was impeached for corruption allegation which he vividly denied before he was relieved of his power and that sparked protest in the whole country claiming the lives of two persons and injuring over 94 on Saturday night.
Earlier before, Peru's Office of Ombudsman has been monitoring the protests and called for a stop to the use of tear gas and rubber bullets against protesters on social media.
After Merino's resignation, the Peruvian Congress called a meeting on Sunday to discuss on how to elect a new President for the country. Meanwhile, the Presidential election is scheduled to be in April next year.