'Police attempted to abduct, kill Joy Nunieh' – Fani-Kayode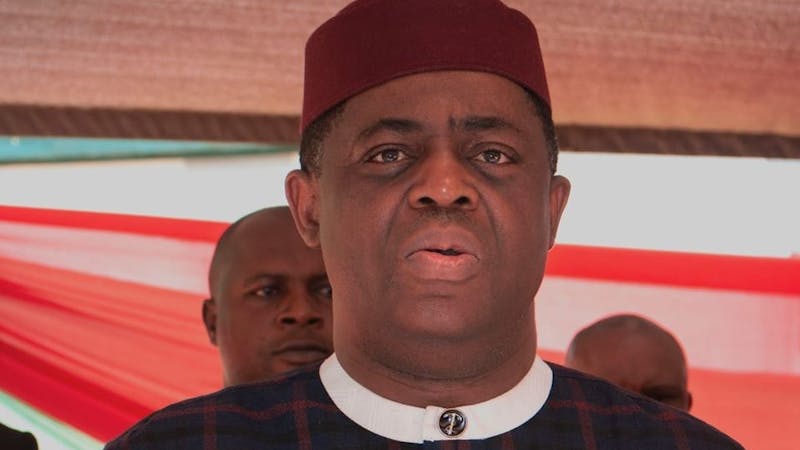 Former Minister of Aviation, Femi Fani-Kayode, has alleged that Governor Nyesom Wike of Rivers State saved ex-acting managing director of Niger Delta Development Commission (NDDC), Joy Nunieh from death.
He described the act of the Nigeria Police operatives as 'cowardly and shameful'.
He also hailed Rivers State Governor, Nyesom Wike for moving Nunieh out of her residence to Government House Port Harcourt.
Wike reportedly rescued Nunieh after being placed on "house arrest" by officers on Thursday.
"Gov. Wike saved Joy Nunieh's life today," Fani-Kayode said.
Nunieh and Godswill Akpabio, Niger Delta Minister, have been engaged in a shouting match over the crisis rocking the NDCC.
The upper legislative chamber is investigating the alleged misuse of N40 billion NDDC funds by the Interim Management Committee (IMC).
Officers had stormed the home of the former Interim Chairman of NDDC, Joy Nunieh at 3, Owuru Creek view, off Herbert Macaulay Street, Old GRA, Port Harcourt.
Governor Wike's visit was predicated by the invasion of the residence of Nunieh by officers of the Nigerian police force early Thursday.
The reason for the Governor's interference is yet unknown.
The former MD of NDDC accused Akpabio of sexual harassment, budget padding, fraud, among others, which the Minister has denied.
Speaking to Journalists, she said: "I am the only woman in Nigeria to have slapped Akpabio," she said, detailing the incident when Akpabio allegedly wanted to take advantage of her.
He (Akpabio) wanted me to take a blood oath of secrecy in Abuja."
Mrs Nunieh further alleged that "Nobody makes any payment in NDDC without Godswill Akpabio's approval. When we first came, on the day of the inauguration, he said to me in the car, 'Madam MD, if you don't do what I say, the same pen with which I used to sign your paper is the same pen I'll use to remove you.
My meetings with Akpabio were either in Apo or Meridian; those are his meeting point, so I slapped him. I am accusing Akpabio of sexual harassment."
Akpabio has denied the allegation saying the former NDDC MD has a character problem.