'President not in charge of Aso Rock' - Wole Soyinka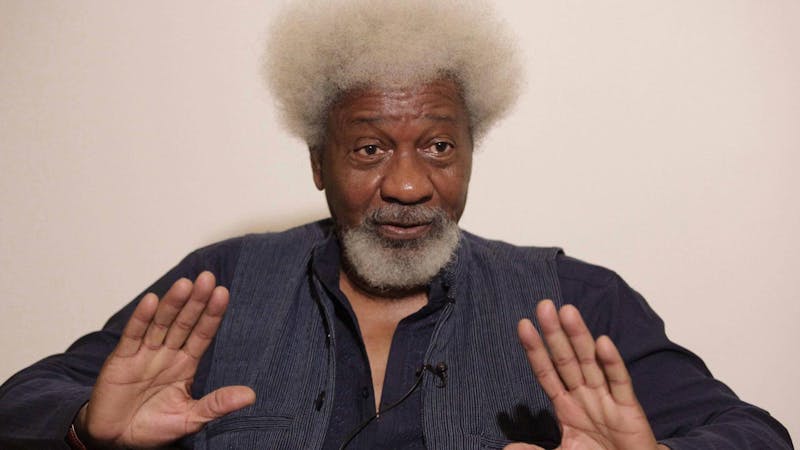 Nobel laureate, Wole Soyinka, says he does not believe President Buhari is the one in charge of the affairs of the nation.
Soyinka stated this during an interview on PlusTv Africa on Thursday.
This is coming as a result of the letter written to Buhari by the former military governor of Kaduna State, Col. Abubakar Dangiwa Umar (retd)
In the letter, the retired colonel told the president that history would not be kind to him of he continues to toe the path of alleged bias. He declared that Buhari in his appointment is being bais as he appoints only the northerners whereby the Southerners are relegated.
"No kind or gentle words to tell you that your skewed appointments into the offices of the federal government, favouring some and frustrating others, shall bring ruin and destruction to this nation. Nowhere is this more glaring than in the leadership cadre of our security services.'
He further cited a scenario whereby Buhari removed former Supreme Court Justice Walter Onnoghen as the Chief Justice of Nigeria, which caused the speculations that Buhari didn't want a Christian and Southerner.
He also referred to the pending matter of appointment of a Chief Judge of the Court of Appeal.
'I do not know Justice Mensem but those who do attest to her competence, honesty and humility. She appears eminently qualified for appointment as the substantive Chief Judge of the Court of Appeal as she is also said to be highly recommended by the National Judicial Council."
Soyinka in reacting to the letter has said "First of all, I was appalled by the silence that followed this revelation. I think those who are responsible for this criminal lopsidedness should be punished. It is not sufficient just to discuss it. It's criminal.
"I have said this before. I don't believe there is anybody in charge in Aso Rock. I'm sorry to say this. I've been studying the trend over the past year and a half, and I believe this president is not in charge of this nation, in so many aspects and directions. I'm convinced he's not really and totally with it.
"It's so serious. It is not the fact alone; we know the history of this. We know what it has caused the nation, and we know it isn't over yet. And you say you are launching an enquiry. That's not enough. This man is not in charge."
However, this is not the first time Soyinka is condemning Buhari's actions and administrative modus operandi since Mr President assumed office in 2015.