Sanwo-Olu apologizes over Lekki massacre on Tuesday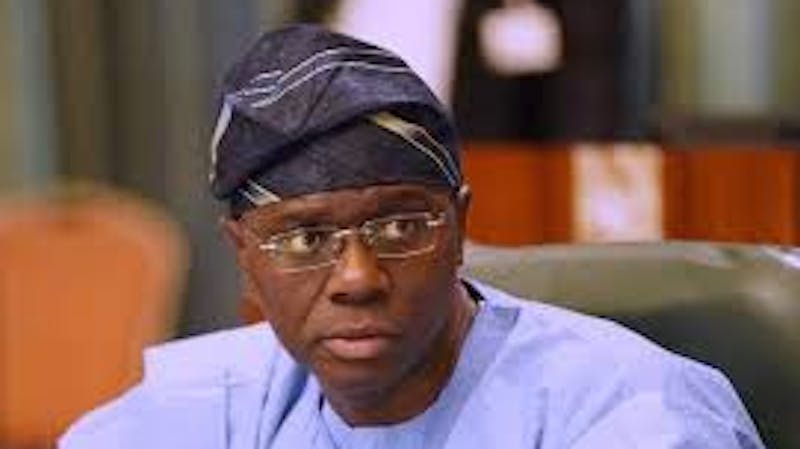 The Governor of Lagos State, Babjide Sanwo-Olu has stepped up to apologize for the brutal killing of peaceful protesters at Lekki toll gate Lagos on Tuesday, October 20 2020.
The governor who earlier denied any death case regarding the incident that took place at Lekki on Tuesday night has used his Twitter handle to apologise and plead with Nigerian youths to allow "peace to reign."
"Yesterday's events were no doubt some of the darkest gradients of our history as a State and as a people. As you are aware, I have been engaging the #EndSARS protesters since the protests started, " Sanwo-Olu said.
"There are no excuses for the unfortunate incident that took place last night, and as the Governor, I apologize for every action and inaction.
"I would like you to know that I am for you, I am with you, and I understand that indeed you were not happy with the turn of events last night.
"I want to once again, and passionately from the depth of my heart appeal to our teeming youths to our protesters that you should please give peace a chance.
"There have been several reported cases of arson, and the destruction of properties this morning.
"We want to plead with parents; we want to appeal to guardians, I want to appeal to our citizens, especially our youths. I feel the pain, and I want to say once again that as your Governor, I will continue to ensure that every life does matter."
On Tuesday, October 20, 2020, Nigerian soldiers opened fire on peaceful EndSARS protester at Lekki toll gate Lagos state which killed some people and left others injured.
The action made Nigerian youth angry, and they started burning government-owned properties.