Shehu Sani speaks on Dangiwa's open letter to Buhari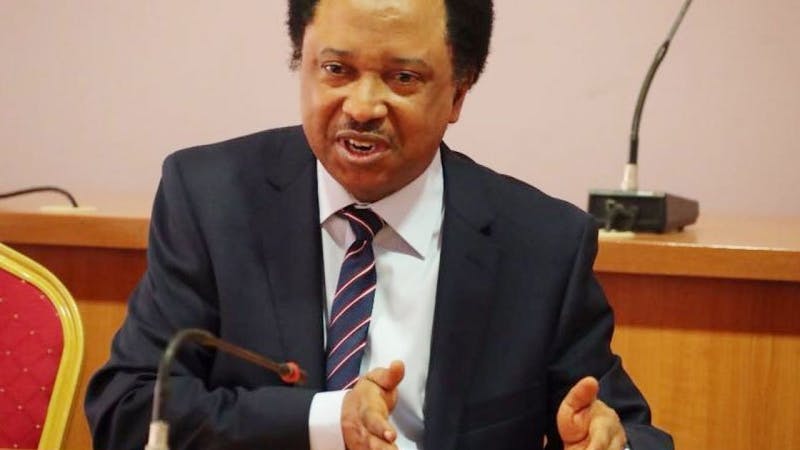 A former Senator representing Kaduna Central senatorial district, Shehu Sani, has reacted to the open letter sent to President Muhammadu Buhari by a former Military Governor of Kaduna State, Col. Abubakar Dangiwa.
A retired Colonel, Abubakar Dangiwa Umar, in a letter has advised the president against what he described as "skewed" appointments.
In the letter, the retired colonel told the president that history would not be kind to him of he continues to toe the path of alleged bias. He declared that Buhari in his appointment is being bais as he appoints only the northerners whereby the Southerners are relegated.
"No kind or gentle words to tell you that your skewed appointments into the offices of the federal government, favouring some and frustrating others, shall bring ruin and destruction to this nation. Nowhere is this more glaring than in the leadership cadre of our security services.'
He further cited a scenario whereby Buhari removed former Supreme Court Justice Walter Onnoghen as the Chief Justice of Nigeria, which caused the speculations that Buhari didn't want a Christian and Southerner.
He also made reference to the pending matter of appointment of a Chief Judge of the Court of Appeal.
'I do not know Justice Mensem but those who do attest to her competence, honesty and humility. She appears eminently qualified for appointment as the substantive Chief Judge of the Court of Appeal as she is also said to be highly recommended by the National Judicial Council."
The retired colonel noted that if Buhari fails to appoint Chief Judge from the southern part of the country, "even the largest contingent of PR gurus would struggle to rebut the charges that you, Mr President, is either unwilling or incapable of acting on your pledge to belong to everyone — and to no one."
The open letter has generated lots of debates, some belonging to Mr President's camp while others to Dangiwa camp.
Shehu Sani reacting to the issue, lambasted those attacking the retired colonel.
Sani told those attacking the ex-military Governor to do well in researching the history between him (Dangiwa) and Buhari.
According to him, Buhari will still meet Dangiwa after 2023.
In his tweet, he said: 'Col Abubakar Dangiwa Umar, Retd, raised a mirror with one hand and a flag with the other.
Those who neither knew the history of Baba nor that of Dangiwa have started throwing spears and shooting arrows at Dangiwa.
After 2023, one Friday, Baba[Buhari] will meet Dangiwa at Sultan Bello Mosque in Kaduna."