Sowore raises alarm over plot by Nigerian gov to kill him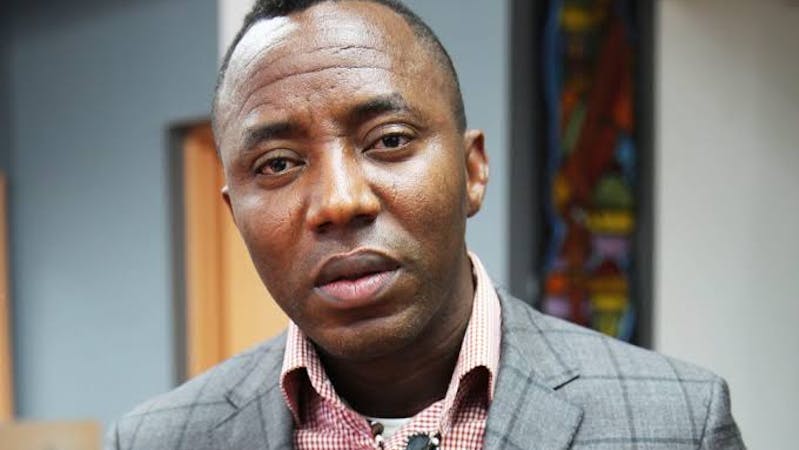 A division was created amongst social media users as a human rights activist and convener of #RevolutionNow Movement, Omoyele Sowore accused the Nigerian Government of plotting to arrest and kill him.
The alarm came right at a point when the Buhari-led administration allegedly turned against its youths, clamping down major people involved and promoting the #EndSARS protest.
Sowore dropped series of tweets late Wednesday where he said the Nigerian Army had placed a bounty on his head for his arrest or murder.
"#RevolutionNow Infor reaching me now is that a signal from DIA has put a bounty on my head, that I must be arrested or murdered as they claim I'd resist arrest in the next 24 hours!
"This is from the Defence HQ here in Abuja! Be it known that this can't affect the struggle for freedom", he tweeted.
Sowore later added in another post that, "Attorney General of the Federation, Abubakar Malami @MalamiSan and new chief of staff, Ibrahim Gambari and @HQNigerianArmy chief, Buratai are all involved!
"'@cenbank Governor, Godin Emefiele is bankrolling the deadly plot".
The Sowore's post had some people defending the human rights activist, demanding from the Federal Government that nothing happens to him while some others under the tweet said he was only seeking the government's attention.
Recall that Sowore was once arrested on August 3, 2019, by Department of State Services, DSS operatives for calling for a peaceful protest in demand of better governance from the present-day government.
He was unlawfully detained according to reports, from August 3 to December 5, 2019, when he was finally released on bail despite having two court orders sanction his freedom.
The drama didn't end there. DSS operatives again invaded the Federal Court in Abuja on December 6, 2019, to rearrest him without a court order.
Sowore had remained in unlawful detention until 18 days later when the DSS released him for the second time.