Stop attacking peaceful protesters, Biden tells Buhari, military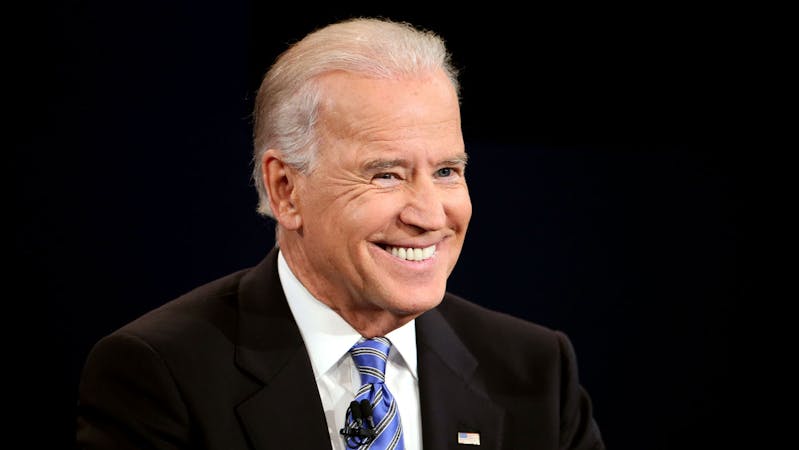 The United States' President aspirant Joe Biden has called on Nigerian President, Muhammadu Buhari and the Nigerian army to stop the killing of peaceful protesters in the nation.
Biden said this on Wednesday concerning the incident that happened on Tuesday night October 20, 2020, where protesters were killed, and others injured during a peaceful protest at Lekki, a wealthy suburb in Lagos State.
Biden also urged the Nigerian government to settle the issue of bad governance by engaging a good dialogue with the protesters.
The statement read, "I urge President Buhari and the Nigerian military to cease the violent crackdown on protesters in Nigeria, which has already resulted in several deaths. My heart goes out to all those who have lost a loved one in the violence.
"The United States must stand with Nigerians who are peacefully demonstrating for police reform and seeking an end to corruption in their democracy.
"I encourage the government to engage in a good-faith dialogue with civil society to address these long-standing grievances and work together for a more just and inclusive Nigeria."
Youths in different states in Nigeria have been protesting over the disbanding of SARS and ending of Police Brutality for many days now.
On Tuesday, October 20, 2020, was a black Tuesday as some Nigerian soldiers and some hoodlums opened fire on protesters at Lekki toll gate in Lagos State.
According to reports, not less than seven people died in the process while some who were injured were hospitalised.
Nigerian youths are now angry with the incident and are reportedly burning and destroying some of the government-owned properties.