Togo appoints Victoire Tomegah Dogbe as its first woman Prime Minister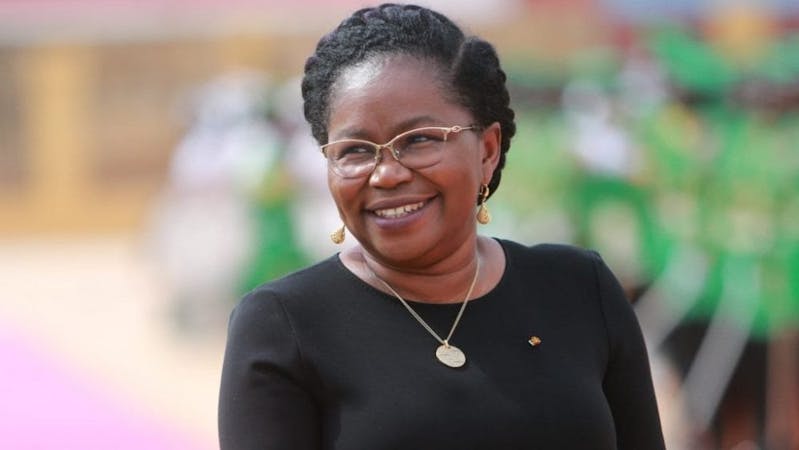 Togo's President, Faure Gnassingbe named the first-ever female Prime Minister to head the affairs of the government in the country on Monday.
60-year-old Victoire Tomegah Dogbe replaced Komi Selom Klassou who resigned on Friday. According to a close ally of the president, Dogbe has served as his chief-of-staff since 2009.
The government of Togo had been due for a government reshuffle since Gnassingbe was re-elected for a fourth term in office in February. However, the changes were delayed due to the COVID-19 pandemic.
President Gnassingbe has led the country of about eight million people since he took over in 2005. His leadership came following the death of his father, Gnassingbe Eyadema who ruled for 38 years after he took power in a 1967 coup.
President Faure Gnassingbe was born on 6 June 1966 and has led Togo for 15 years. His leadership started in 2015 following the death of his father who ruled for 38 years.
Ahead of the February election which had him re-elected for the fourth term, a fractured opposition had struggled to launch a concerted campaign to unseat Gnassingbe. The campaign failed despite widespread unrest with his leadership of the small West African country.
Who is Victoire Tomegah Dogbe, the first female Prime Minister of Togo?
Victoire Tomegah Dogbe, who is now the first female Prime Minister of Togo, has held several ministerial positions since 2008; that includes the most recent development minister.
Tomegah Dogbe was the Minster of the Grassroots Development, Handicrafts, Youth and Youth Employment in the Komi Selom Klassou Government and Cabinet Director of President Faure Essozimna Gnassingbe.
In 2008, Gnassingbe and the then Prime Minister Gilbert Houngbo appealed to Victoire Dogbe Tomegah while she was at UNDP in Benin to take up the portfolio of the Minister Delegate to the Prime Minister in charge of development at the base which had just been created in Togo.
After the re-election of President Faure Gnassingbe in 2010, Victoire Tomegah Dogbe was appointed Minister of Grassroots Development, Youth Craft and Youth Employment in Gilbert Houngbo's Second Government.
Tomegah Dogbe had retained her ministerial functions in the government Ahoumey Zunu I from 2012-2013 and the government Ahoumey Zunu II from 2013-2015.
Tomegah Dogbe still retained her position at the Ministry of Development at the Base, crafts, youth and youth development even after Komi Selom Klassou replaced Artheme Ahoomey-Zunu as the prime minister on 5 June 2015.